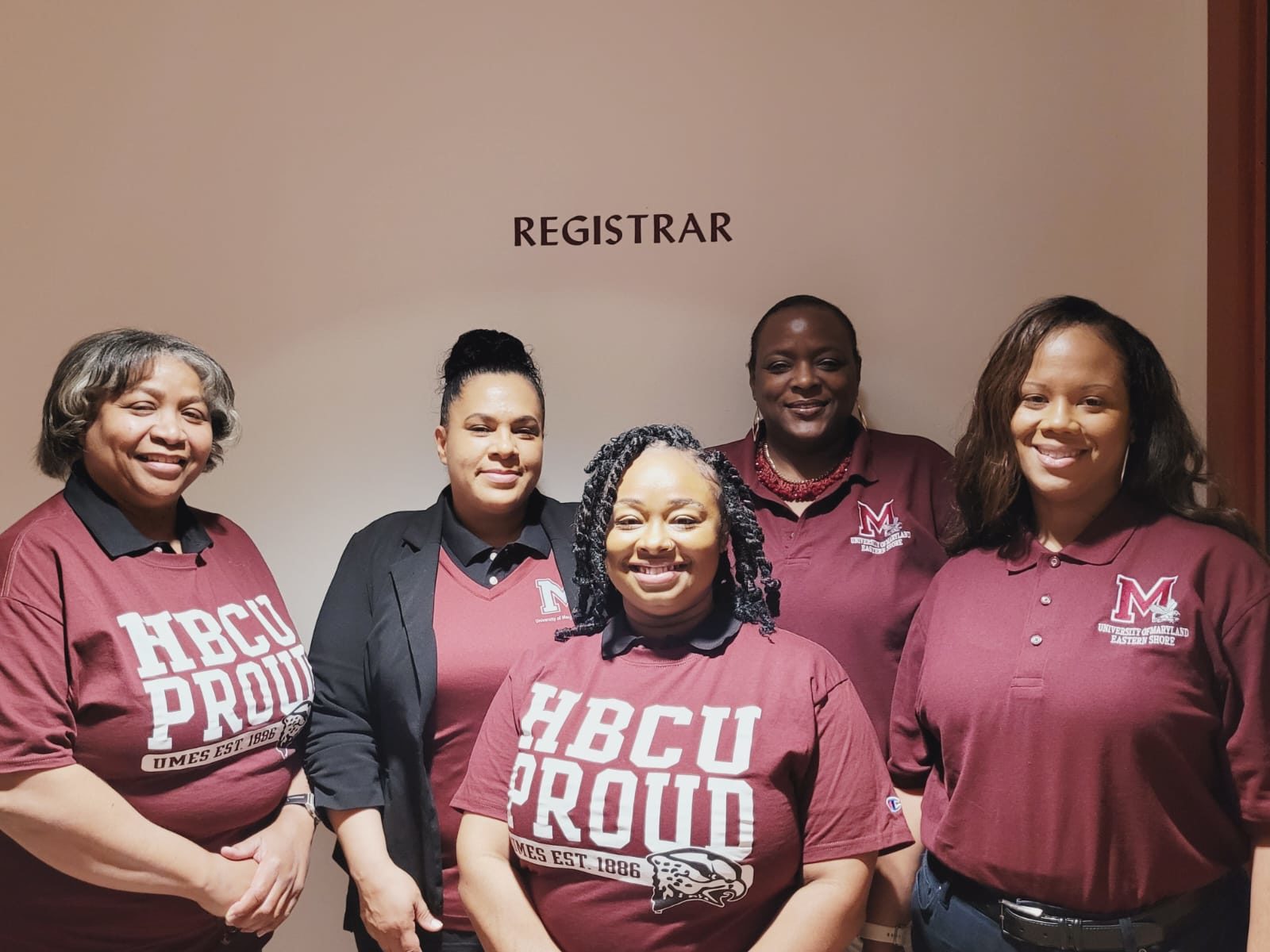 OFFICE OF THE REGISTRAR
Student Development Center, Suite 1120
The Office of the Registrar is the official university repository of academic records. Our office provides the highest level of customer service, professionalism, courtesy, and efficiency in servicing our students, faculty, staff, alumni and the community. The services listed below are representative, but not limited to those offered by the Registrar's office.
Issuance of Transcripts
Withdrawal from the University
Graduation Audits
Credit by Examination
Coordination of Cooperative Programs
Change of Major
Degree Certification
Course Withdraw
Inter-Institutional Enrollment
Important Dates:
See the academic calendar for important deadlines
Follow us on Instagram
---
Contact Registrar:
Our regular office hours are 8:00 am – 4:30 pm, Monday – Friday.
registrar@umes.edu
Suite 1120, 1st Floor – Student Development Center, Princess Anne, MD 21853
Office 410-651-6414 Fax 410-651-7844
UMES OneStop 24-Hour Assistance