Message to Prospective Students
Dear Student:
Thank you for your interest in the Doctor of Physical Therapy (DPT) Program at the University of Maryland Eastern Shore (UMES). Our program strives to provide students with unique learning opportunities in a variety of areas, including research and professional development. We are dedicated to the institutional core values of UMES and the missions of both the department and the university. Our website contains information about the DPT program as well as admission requirements and procedures. Students seeking admission into the DPT Program at UMES must apply via the Physical Therapist Centralized Application Service (PTCAS) at www.ptcas.org.
Our program is located on the beautiful Eastern Shore of Maryland in the town of Princess Anne. Each year we provide prospective students with an opportunity to attend a departmental open house. During this event you can find out more about our program, meet our faculty and students, and tour our facilities. I believe that a visit to our campus and program will convince you that UMES should be your first choice in physical therapist education.
Please feel free to contact us if you have any questions or need additional information.
Sincerely,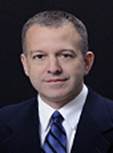 Michael C. Rabel, P.T., M.P.T., D.Sc.PT, O.C.S.
Chair, Department of Physical Therapy