Medical coverage is available to all individuals and their dependents who are eligible for health benefits. These benefits are offered through the State of Maryland Employee Benefits Division.
Benefits are elected at the time of hire and remain in effect throughout the calendar year unless there is a qualifying event (i.e., marriage, divorce, birth, adoption) during the plan year. Changes to benefits can also be made during the annual fall open enrollment which become effective January 1 of the following year.
Medical Plans
You have five medical plans from which to choose. In general, all options under each type of plan and carrier cover the same services. However, the participating provider networks for the plans are different. Be sure to carefully review what is covered by each plan, as well as the plan's limitations and the participating providers and facilities in the plan's network. Please click on an icon below to select the health carrier. The Summary of Benefits and Coverage provides a general overview of the differences in types of plans from Kaiser, Carefirst and United Healthcare. Please consult the official Benefits Guide Book for complete plan details.
Quick Links & Forms
Wellness Program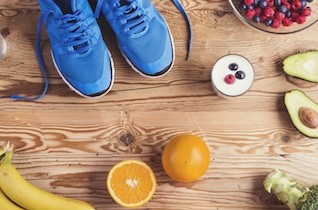 Faculty and staff who enroll in a medical plan are encouraged to participate in the voluntary State of Maryland Wellness Program to either stay healthy or get healthy and to enjoy wellness rewards.
Please review the State of Maryland Wellness website for detailed Wellness Program information.