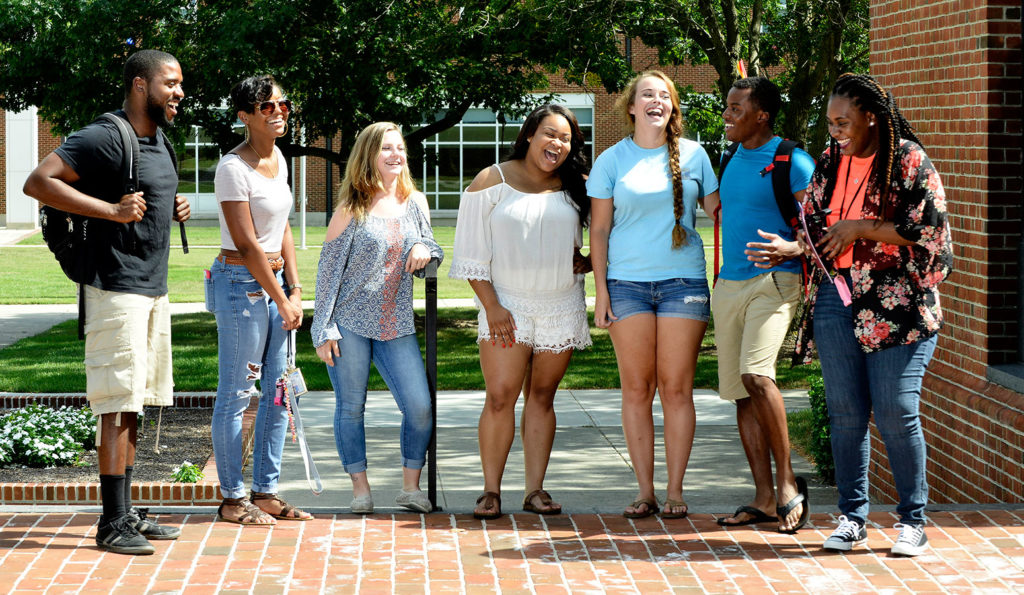 Freshman
Freshmen – First Year Students
You are a Freshman or First Year Student if you are:
applying for admission during your final year of high school, or
a high school graduate who has never attended college, or.
have earned less than 12 semester transferable college credits after high school graduation
The University of Maryland Eastern Shore seeks to admit students whose academic preparation is strong, who desire to succeed, and who are highly motivated academically, professionally, and personally. Most successful Freshman applicants will have completed a college prep curriculum. Careful consideration is given for course selection and grades earned in addition to SAT/ACT scores where applicable.
Requirements for a complete application:
an online application via Common App, Black Common App, or the UMES standard application
a nonrefundable application fee of $35.00
an official copy of high school and/or college transcripts
an official copy of SAT or ACT score report*
Optional
Applicants with a cumulative GPA of 3.4 or higher do not need to submit SAT or ACT scores for admissions purposes.
Letters of recommendation and personal statements are not required; however, we encourage our applicants to submit the materials that paint the best picture of themselves.
Please note, only completed applications will be reviewed and receive an admission decision.