Modern agriculture is a highly technical field of science and technology that often requires an interdisciplinary approach involving professionals with specializations in chemistry, biology, environmental science and engineering, along with traditional agriculture and food science specialists. The workforce demand for well trained professionals in agriculture and food science is very high. However, students majoring in the science disciplines listed above often do not correlate their professional training with opportunities in public or private sector careers within food and agriculture.
This program implements an innovative interdisciplinary active experiential team-learning approach involving a diverse population of undergraduate students majoring in chemistry, biology, environmental science and technology in a multidisciplinary science and extension summer REEU experience. The programs will show them how their majors can be applied in agriculture and food science.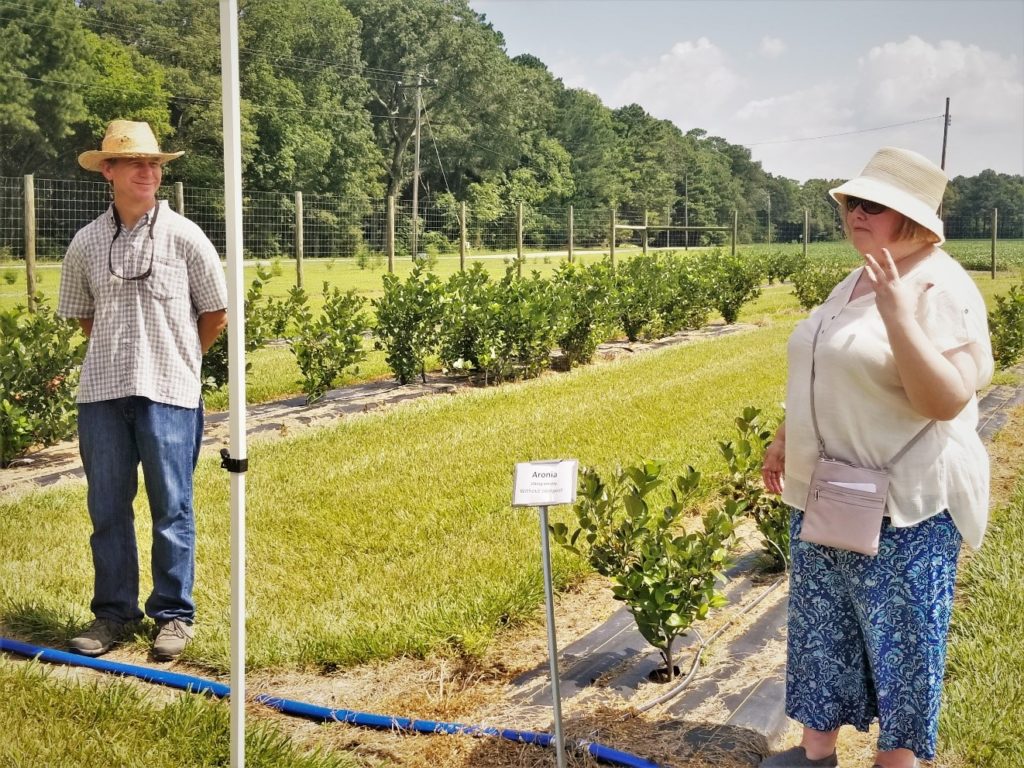 REEU Program Goals:
1) Provide minority chemistry, biology, environmental science and technology students underrepresented in FANH sciences with hands-on experience in research and extension;
2) Develop student skills allowing them to apply their majors to agricultural and food sciences, achieve successful careers within USDA, and/or continue their education to graduate programs in food and agriculture;
3) Provide students with mentoring, leadership skills development, and career advice required for success in the food and agricultural sciences;
4) Provide students the opportunity to deliver science-based knowledge to individuals and small farmers in rural areas;
5) Develop student's communication, critical thinking, and problem-solving skills, necessary to support decision making and planning, so they are ready for immediate employment.