SGA Election Introduction and Instruction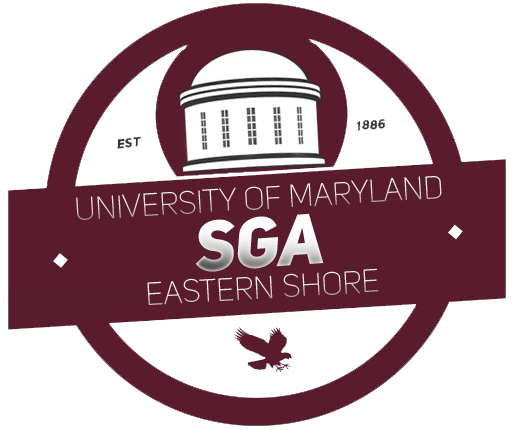 Student Government Association Elections 2021
The Elections Committee hopes all the HAWKS are doing well and had a great semester and classes so far! These past few weeks have been a series of adjustments but we are keeping high spirits and will continue to provide support for the concerns and questions of the student body.
At this time, Student Government Elections will be in person with all COVID-19 regulation in place from the State of Maryland, Somerset County and the University of Maryland Eastern Shore. With that said, thank you for your interest in running for a Student Government Association position. Elected Student Leader positions require a very serious commitment to the students, faculty, and staff of the University of Maryland Eastern Shore. In this document, you will find information regarding dates, times, and procedures for a successful election process.
As you complete the requirements online, please keep in mind that your application should be tailored to your desired position and include any information you feel will exhibit your attributes as the best candidate for the position that you seek. This will include creative presentations, a portfolio of work examples, detailed outcomes for specific goals, etc. Please answer all questions and essays to the best of your ability.
Please read through this email carefully and make sure you understand the policies and procedures. If at any time you have questions, feel free to contact any member of the 2021-22 Election Committee.
Latoya Jenkins
Executive Director, Student Experience and Engagement

Let's Get Started…
What Is The Student Government?
The Student Government Association (SGA) is comprised of elected student officers and advised by the Office of Student Engagement. This is the official student governing body of the campus. It promotes the interests and welfare of the University community and encourages student participation in the solution of student life problems and issues. The SGA cooperates with faculty in the regulation and promotion of student activity.
The Purpose of SGA:
· Provide an agency which promotes the interest and welfare of the students and the University.
· Encourage the student body to work together collectively in solving problems dealing with a student (s) or the University as a whole.
· Inform students of and changes to University policies or procedures.
· Manage funds received from student activity fees.
· Be the "voice" of the student and represent the student body at the appropriate administrative meetings.
· Act as an overseer of all committees formed by the Student Government Association.
· Formulate any committees deemed necessary to enhance the effectiveness of the SGA.
· Preserve customs and traditions for promoting school spirit.
Running for Office
The Student Government Association strives to give students the opportunity to be leaders, grow professionally, and represent the voice of their fellow HAWKS. Any interested student who meets eligibility requirements can pursue candidacy for elected student positions.
Benefits of Running for Office
Opportunity to represent and to be the "voice" of the student body
Ability to make change on campus
Excellent networking opportunities
Great resume building experience
Build leadership skills
Special University Invitations
Before you begin your Student Government Association application, we require you to review the following information and documents.
Student Election Review Committee (SERC)
Candidates Understanding and Eligibility
Snapshot of Positions and Responsibilities
Student Government Association Application
Meet the Candidates
Important Dates To Remembers
| | |
| --- | --- |
| Date | Action |
| Thursday, February 25th– Monday, March 8th | SGA/Class Officer Filing Period |
| Monday, March 8th | Packets are due by 12 Noon- emailed to the Office of Student Engagement! No Exceptions!!!!!!!!! |
| Tuesday, March 9th | Candidates will receive notification if they are qualified to run for office by 12:30 pm. Only qualified candidates can begin to campaign. Names will be posted by 1:00 pm! |
| Wednesday, March 10th | The Office of Student Engagement will post all the candidates to the UMES website. Zoom Meeting- SGA Roles and Responsibility Meeting (Mandatory for all candidates! Time 6 p.m.) |
| Monday, March 22th – Friday, April 23th | SGA Campaign Creation! Campaign Videos of Candidates are posted after approval. |
| Thursday, April 8th | Speech Night (All Candidates) 6 PM – SSC Rotund (Can be viewed on Google Meets) |
| Tuesday, April 13th | Debate Night (SGA Presidents and Vice Presidents only) 6 pm Zoom Meeting (Can be viewed on Google Meets) |
| Friday, April 23th | Last Day for all new campaign videos, Flyers, Poster and etc. |
| Monday, April 26th | Mister and Miss University of Maryland Eastern Shore Pageant – PAC 7 PM |
| Tuesday, April 27th | Student Government Association Election 2021 |
All applications must be submitted by
12 Noon, Monday, March 8, 2021
Miss Latoya Jenkins,
Executive Director, Office of Student Engagement,
Student Services Center– Suite 2104
If you have questions, please call
(410) 651-6434
GOOD LUCK!!!!