Fashion Merchandising
The Fashion Merchandising Program is designed to prepare students for entry-level management positions in the broad field of fashion merchandising, with emphasis on the retail process of products and services. It includes a minor in business administration, as well as an internship in Fashion Merchandising or a related area.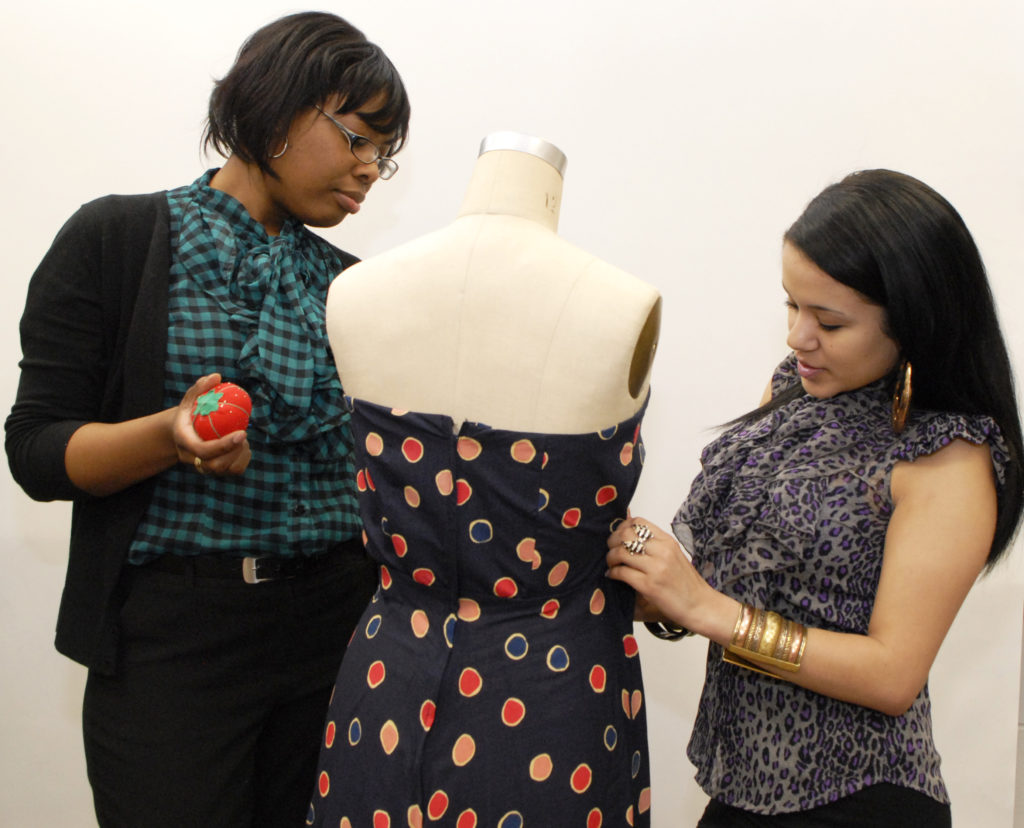 Fashion Institute of Technology (FIT)
The department participates in the Fashion Institute of Technology (FIT) Visiting Student Program (located in New York City). Fashion Merchandising majors who meet eligibility requirements may opt to spend one year (junior year) at FIT for an additional degree (A.A.S.) in advertising and marketing communications. Students return to the University of Maryland Eastern Shore (UMES) to complete the four-year program and receive both degrees at graduation. To compliment their program, students may choose to complete electives that focus on advertising, journalism, communication, or visual presentation. With appropriate courses taken as electives, students can pursue careers in fashion reporting, advertising, or graphic design.
Eligibility for FIT Visiting Student Program
Applicants must be attending colleges that are formally registered as part of FIT's Visiting Student Program in order to be considered.
Applicants must be full-time, matriculated undergraduates at their home institution with a minimum cumulative GPA of 3.0 (on a 4.0 scale) and completion of at least 30 credits prior to starting the program.
A portfolio of artwork is required for admission to School of Art and Design programs.
Applying for FIT
Applications must be made through the designated liaison at the applicant's home institution. Written approval from the designated liaison must be forwarded to the Admissions Office.
Recommended application filing dates are January 1 for fall and October 1 for spring.
Applicants must file the FIT/SUNY application online at fitnyc.edu/admissions.
Visiting students are not eligible for financial aid from FIT. They should apply for aid from their home institution.
Other Important Facts About FIT
Admission to the Communication Design Foundation, Footwear & Accessories Design, and Textile Development and Marketing programs for visiting students is limited to the fall semester only.
Advertising and Marketing Communications, Fashion Business Management, and Fashion Design are available in spring and fall.
Majors offered through the visiting students program are subject to change.
Housing application instructions are enclosed with students' admission letters.
Applicants are admitted to a one-year AAS degree program.
The FIT degree is awarded once the student has submitted proof of receipt of bachelor's degree at the home institution.