Robert F. Smith and Student Freedom Initiative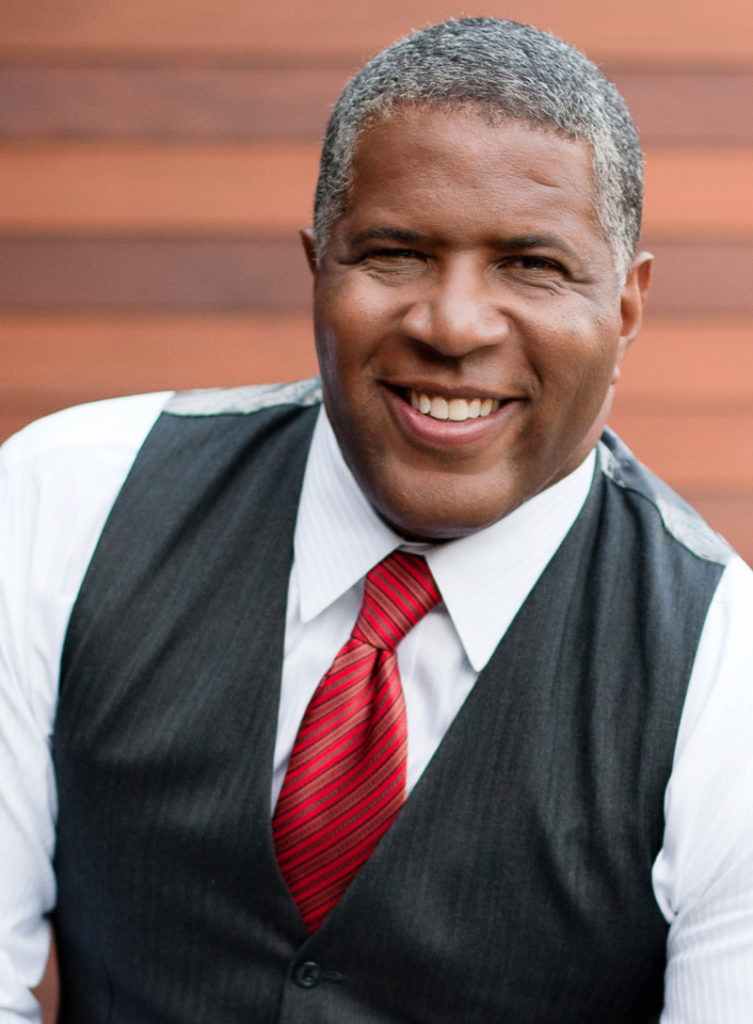 In 2019, entrepreneur and philanthropist Robert F. Smith made major news headlines with a nearly $34 million gift to the graduating class of Morehouse College. The nearly 400-member class was shocked to learn during Smith's commencement speech, that he would be paying off their student loans — giving them the chance to start off their post-graduate careers without the burden of that debt. Smith tasked the Morehouse graduates with acting as alumni and supporting those who would follow them. Smith noted in his speech to the class, "we're going to put a little fuel in your bus." What the elimination of undergraduate student debt has allowed those graduates to do has fueled their careers and ambitions. As the class of 2019 reported back in 2021, they are investing, saving, and even making their own nonprofit businesses to "pay back" the opportunities they were given.
But even with all the good that donation to the graduating class created, Smith wanted to do more. He wanted to create that generational change so that African American students would no longer carry a disproportionate amount of debt as they graduated college. Student Freedom Initiative was Smith's brainchild, as it offers not only academic support to enable students to excel at their studies, but it also provides an alternative funding source from high-interest loans.
With Smith's $50 million matching gift, the Fund II Foundation, of which Smith is also founding director and President, endowed Student Freedom Initiative and the first cohort of schools launched in the fall of 2021at nine HBCUs.
Learn About Smith's Early Years and Career
A Denver-native and the son of two educators, Robert F. Smith grew up with a value for both education and giving back to his community. His mother ensured that every month their family sent $25 to the United Negro College Fund (UNCF), no matter their other obligations. As Smith grew his interest in science, he found his scholarship and work ethic set him on a path to study chemical engineering. He interned at Bell Labs as a high school student, and met Black scientists working there who would inspire him to achieve greatness in the field.
Smith went on to earn his B.S. in chemical engineering at Cornell University, and worked for corporations including Goodyear Tire and Rubber and Kraft Foods. During that time he earned two U.S. and two European patents.
Smith went on to earn his MBA at Columbia University. Afterward, he worked for Goldman Sachs in private equity helping facilitate mergers and acquisitions with leading tech companies including Hewlett Packard, IBM, eBay and Apple. In 2000, he founded his own firm, Vista Equity Partners, which has grown to become a leading global investment firm, with five offices around the country.
Smith's Continued Philanthropy and Honors
Smith's success has also allowed him to give back to communities and in areas that he has long supported, including education, the arts, and the environment. His goals are often focused around "liberating the human spirit, and creating new opportunities in African American communities.
Smith has been honored many times, including awards such as:
Robert F. Kennedy Justice Prize
TIME magazine's 100 Most Influential People of 2020
Cornell Engineering's Distinguished Alumni Award
UNCF's President's Award
Carnegie Medal of Philanthropy
Forbes' 100 Greatest Living Business Minds
Smith also serves on many boards for philanthropic causes, including as Chairman of Carnegie Hall, on the Board of Robert F. Kennedy Human Rights, as Founding Partner of the REFORM Alliance, on the Board of Overseers of Columbia Business School and as Member of the Cornell Engineering College Council.
Follow Robert F. Smith online to learn more and to keep up with his philanthropic and entrepreneurial activities on Facebook, Twitter, and LinkedIn.