Announcements
---
---
---
Better FAFSA, Better Future: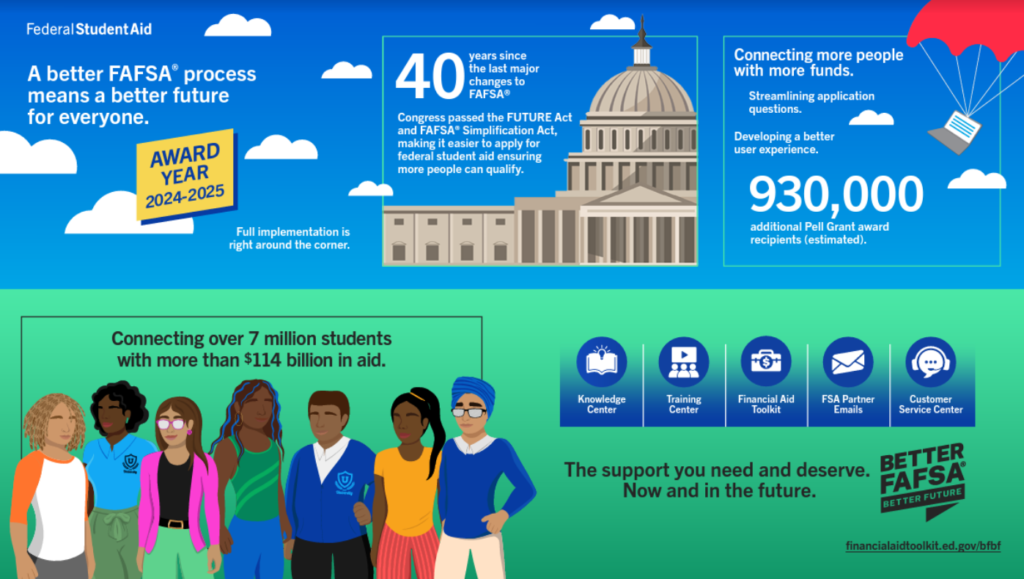 ---
---
---
Here with Additional Help with Student Loan Repayment
To provide you additional support, The University of Maryland Eastern Shore has partnered with Student Connections to help you understand your loan repayment commitments and address any issues you may encounter. This service is completely free to you.
As you enter student loan repayment, Student Connections may contact you through emails, text messages and phone calls to:
Help you understand your loan obligations and responsibilities.
Discuss available options for an affordable repayment plan.
Ensure you are aware of repayment options during financial hardships.
These advocates are available to answer questions about your outstanding loans and, when appropriate, work with you and your loan servicer. Visit www.repaymyloans.org or talk to a borrower advocate for free at (866) 311-9450.
Who is Student Connections?
Student Connections is passionate about helping students. They partner with schools to provide support for borrowers throughout the student loan repayment process. With more than 60 years of experience in counseling student loan borrowers, their primary goal is to help establish the best repayment plan for you.