PRINCESS ANNE, MD-(September 9, 2021)-Area youth aged 8-11 can register now through Sept. 20 for a series of six Junior Master Gardener classes this fall.  Hosted by University of Maryland Eastern Shore Extension 4-H STEM, participants can earn Level One certification upon completion of the course.
Youth can learn about soil health and water quality, ecology and environmental horticulture, insects and diseases, plant growth and development, and landscape horticulture. The lead instructor is Lisa Murphy, the Maryland state coordinator for the Junior Master Gardener program and a 4-H STEM senior agent associate with UMES Extension.
"Children can see a butterfly grow from egg to maturity, watch as soil microbes make electricity and learn how you can "suck a bug" to investigate while keeping you and the bug safe," Murphy said.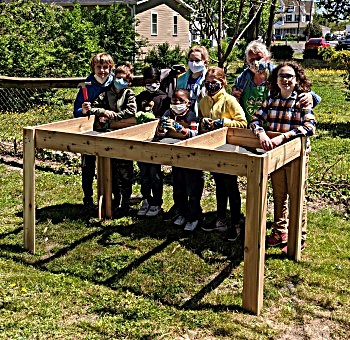 The course includes three in-person sessions: Sept. 29, Sturgis Park in Snow Hill Md.; Oct. 13, Somerset County; and Oct. 27, Wicomico County; locations to be determined. The Nov. 10 and 24, and Dec. 8 classes will be virtual. All sessions take place from 6-7 p.m. The cost for the course, which includes all six sessions, is $15. Register at https://juniormastergardenerlevel1.eventbrite.com.
For more information, contact Murphy by emailing lbmurphy@umes.edu or by calling 443-614-6074.
UMES Extension programs are open to all without regard to race, color, gender, disability, religion, age, sexual orientation, marital or parental status, or national origin.
Gail Stephens, agricultural communications and media associate, School of Agricultural & Natural Sciences, 410-621-3850, gcstephens@umes.edu.