CEGFSD
Transforming Global Food Security And Defense Through Strategic Partnerships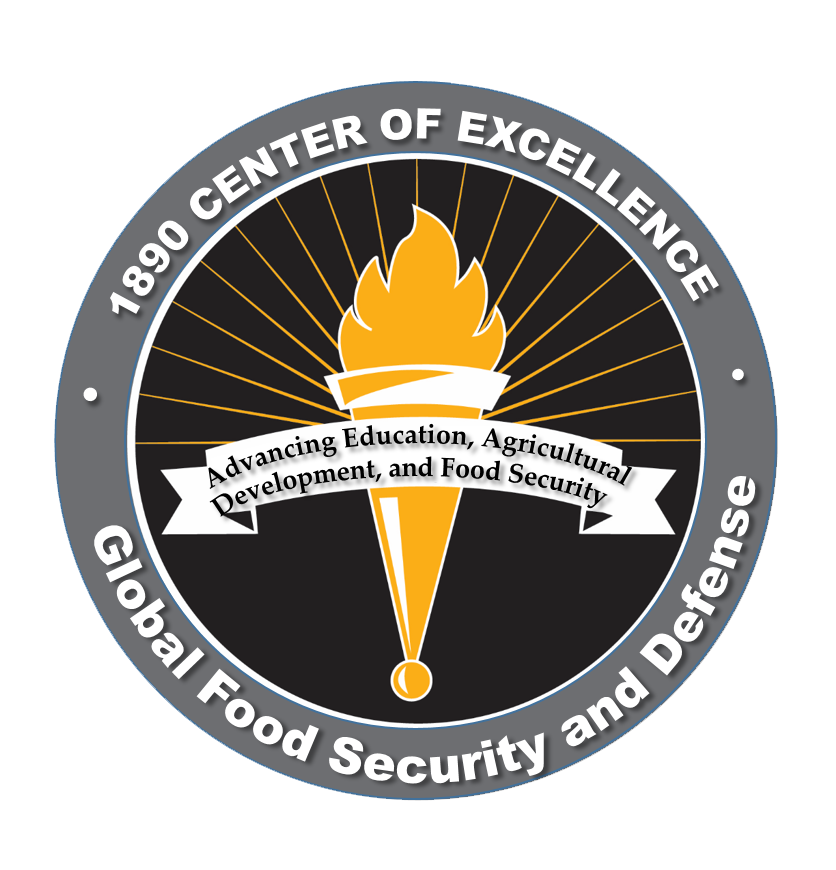 What We Do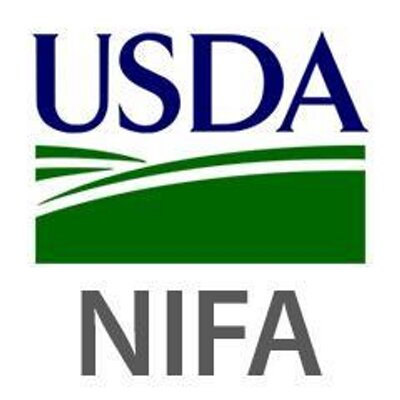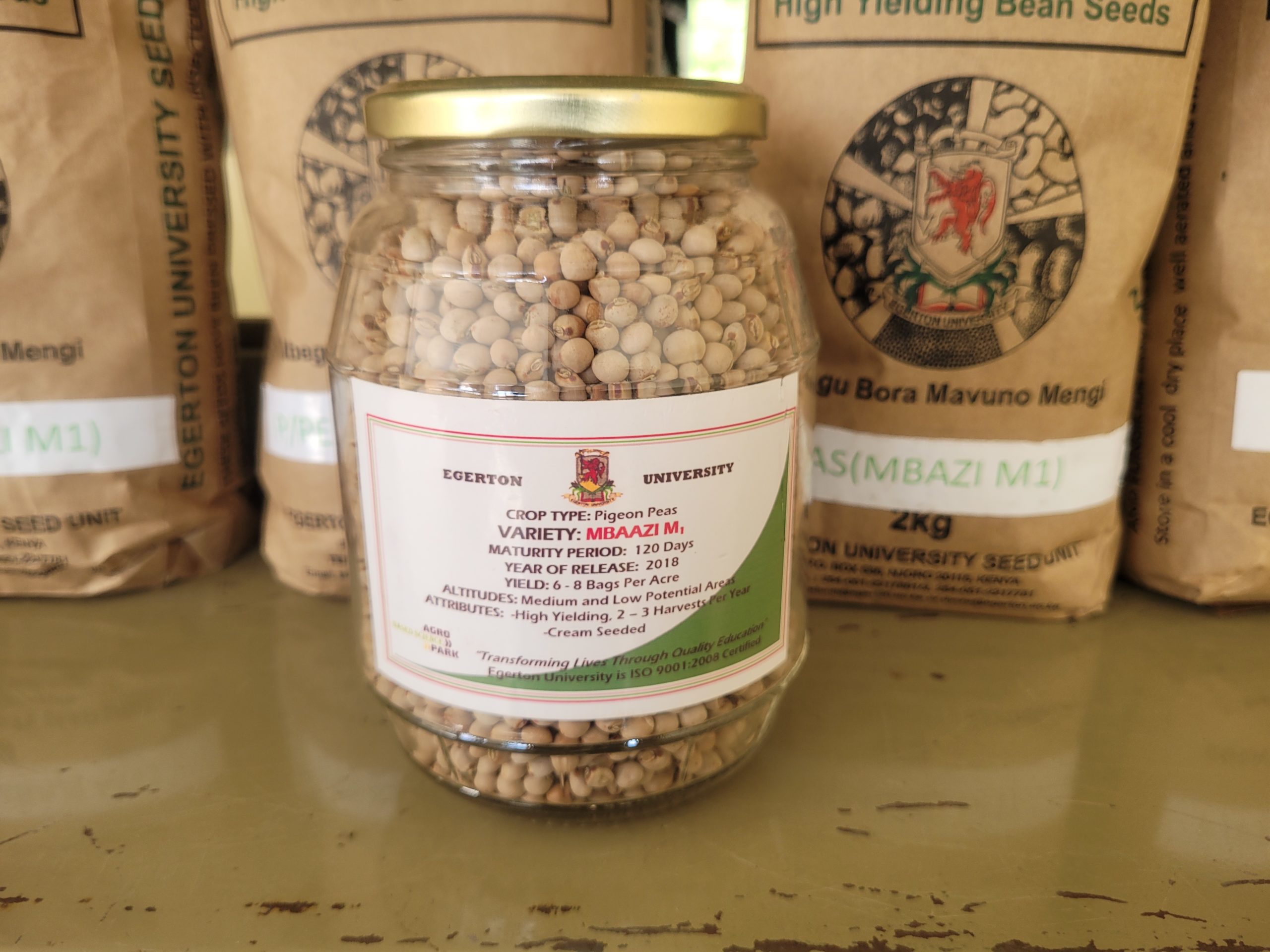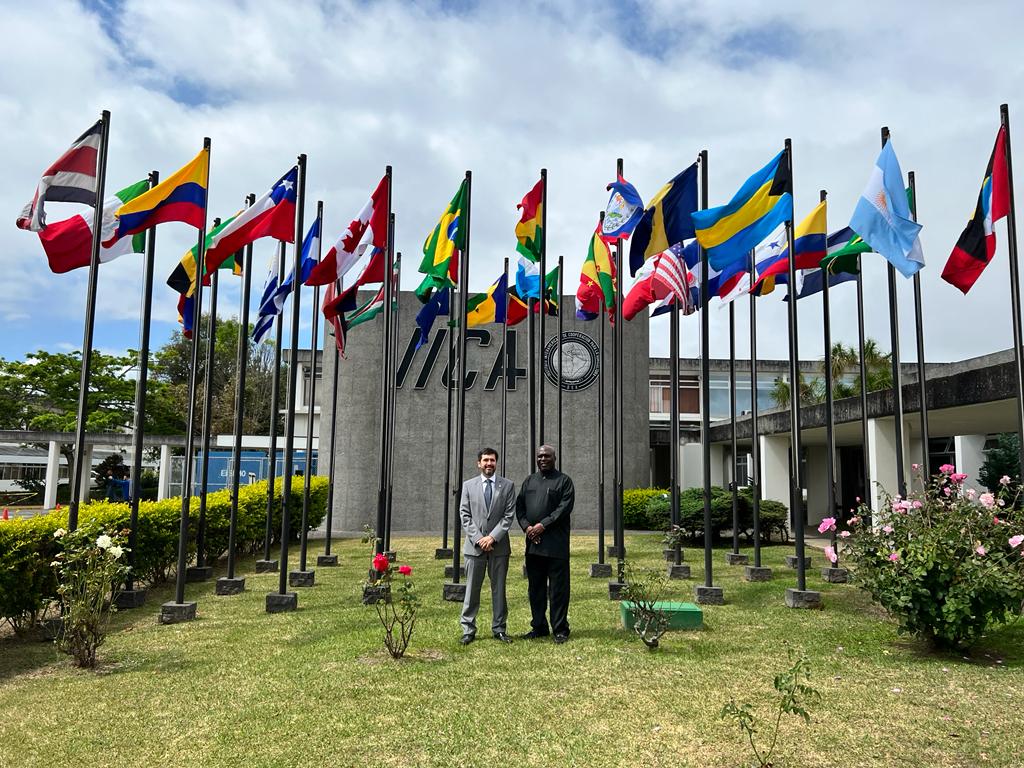 About the Center
The Center of Excellence for Global Food Security and Defense (CEGFSD), is one of six centers of excellence at 1890 universities identified in the U.S. Agriculture Improvement Act of 2018, commonly known as 2018 Farm Bill. The Center is supported with funds from the United States Department of Agriculture (USDA)'s National Institute of Food and Agriculture (NIFA). READ MORE
Areas of Work
Agricultural Development | Agricultural Disaster Recovery | Animal and Plant Pests and Diseases | Global Education | Global Food and Nutrition Security
Agricultural Development
The agricultural development in developing countries will be strengthened through the Center by funding projects that increase agricultural productivity which will improve food security in targeted low-income countries); open food markets to international trade; address the dietary diversity of vulnerable persons; improve food safety; promote emerging technologies; and train globally educated workforce at 1890 universities.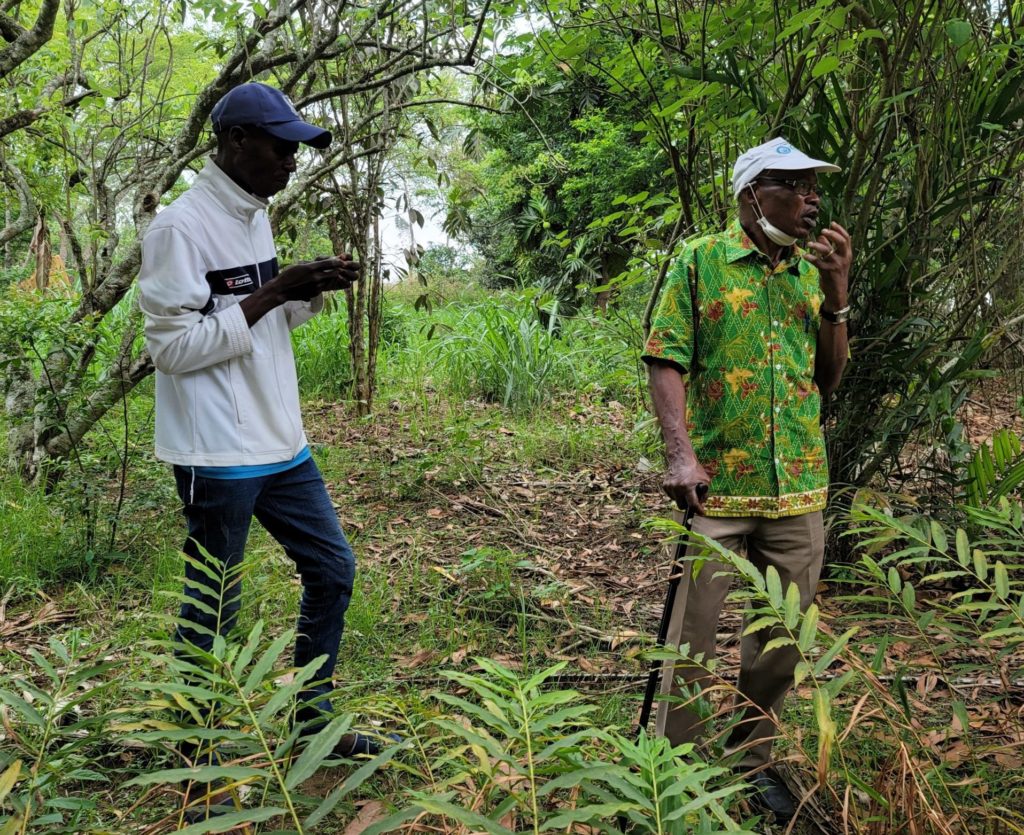 Agricultural Disaster Recovery
Agricultural disaster recovery will be achieved through the Center by funding multidisciplinary and multi-institutional projects that study the impact of natural events and disasters on agriculture. Learning how to prepare for and recover from the natural events and disasters such as the contamination of water bodies, the loss of harvest or livestock, the destruction of irrigation systems and other agricultural infrastructure, will decrease their long-term effect on agriculture and the environment. Preparedness and response tips should be prepared and smart growth strategies for disaster investigated and disseminated.
Animal and Plant Pests and Diseases
New and emerging animal and plant pest and diseases will be mitigated by supporting projects that conduct timely research in collaboration with international partners; train farmers via extension programs; and ensure capacity building of the next generation of scientists.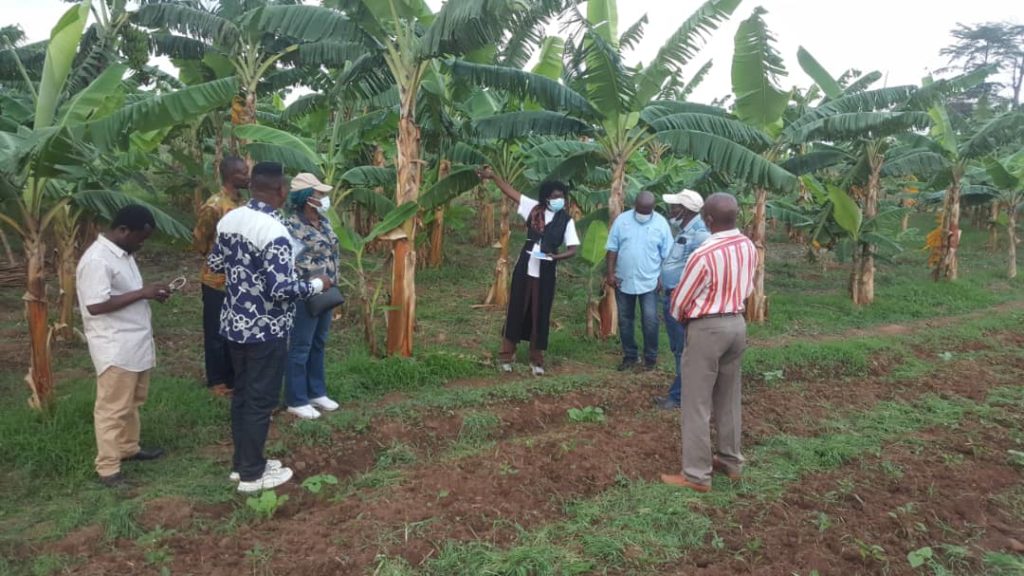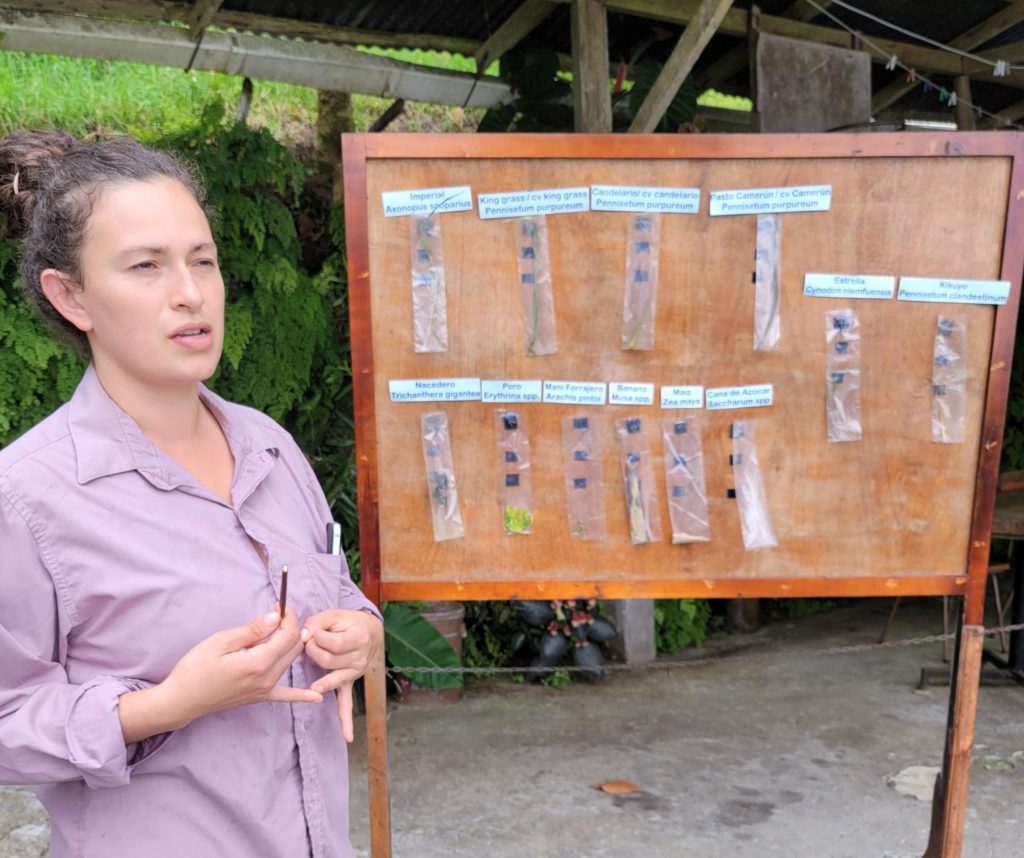 Global Education
Global education aims to increase the supply of globally trained degree recipients in the FANRHS disciplines by innovatively integrating a study abroad/study at home learning, discovery, and engagement curriculum into the 1890 undergraduate and graduate educational experience.
Global Food and Nutrition Security
Global food and nutrition security will foster and strengthen collaborative, integrative, multidisciplinary, and multi-institutional research and extension activities involving 1890 Institutions and international partners that address trans-boundary challenges in the areas of global food and nutritional security.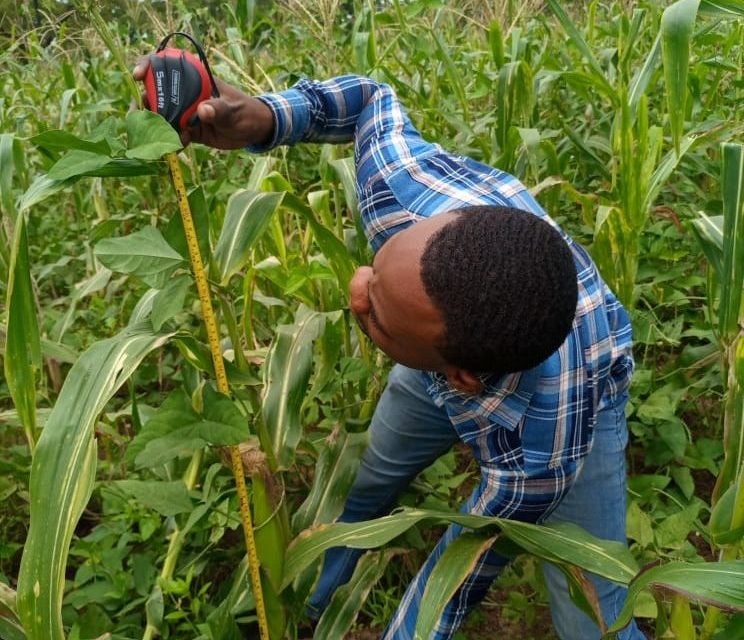 Where We Work
In order to achieve the Center's goals and given resource considerations, activities will be focused around four narrowly defined clusters – West/Central Africa, East/Southern Africa, the Caribbean and Latin America. Activities in each cluster will be implemented by a consortium of four to five 1890 land-grant universities based on the faculty's expertise and experience. All nineteen 1890 universities are expected to participate in the Center's activities as their representative faculty will submit pilot projects to support the Center's overall goals and priorities. These core collaborators will play a significant leadership role within their respective clusters and also within the broader cluster framework when the Center's main projects are formulated.
News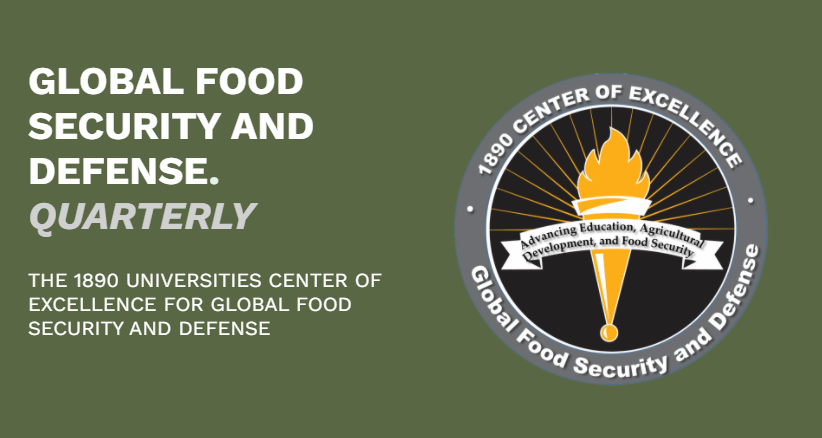 Partner Universities