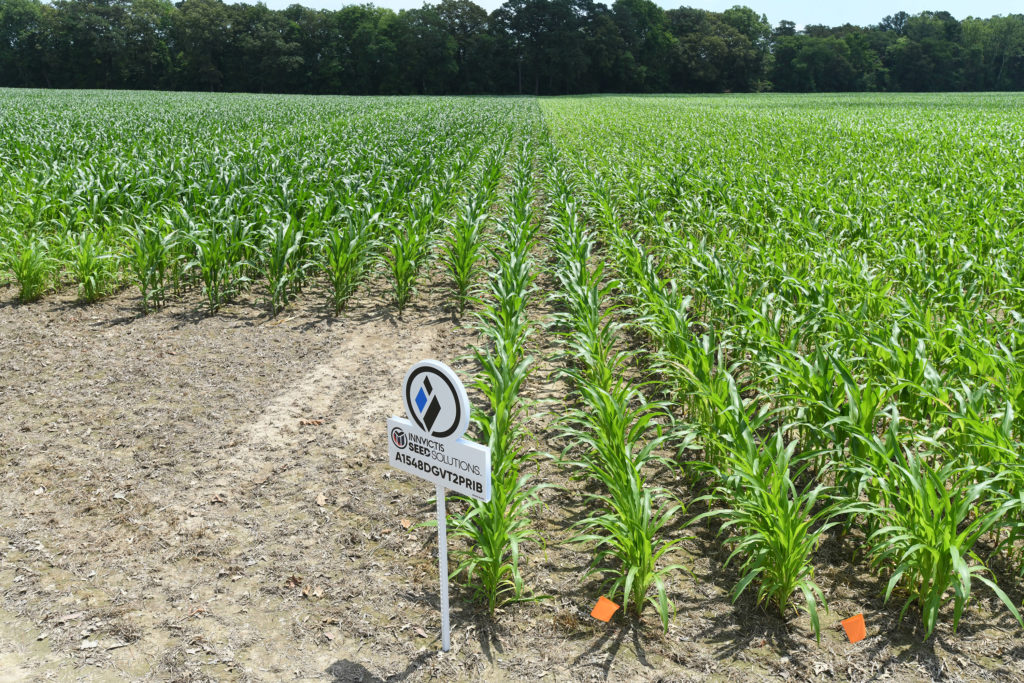 General admission is free for the 2022 Ag Showcase slated for Wednesday, August 10, at the 365-acre UMES Research, Extension and Education Farm on Stewart Neck Road. UMES Extension is partnering with Atlantic Tractor LLC and Simplot Grower Solutions to provide small- and large-scale farmers with research-based and up-to-the-minute information centered on modern technologies in farm equipment and operations, agronomy, and crop research. On-site registration begins at 8 a.m.
The event features commercial agriculture farm tours and interactive demonstrations involving Simplot Grower Solution's corn trials, Atlantic Tractor LLC's operations tech center and UMES Extension's specialty and ethnic crop demonstrations. Subject matter experts will be on hand to share ideas about increasing crop yields, answer questions about enhancing the growth rate of corn and demonstrate how to capture crop data to maximize the next harvest. To round out the day, over 20 exhibitors and vendors will showcase their products and services.
"The magnitude of this event would not be possible without our partners," said Dr. Jurgen Schwarz, UMES' associate dean for research and chair of the Department of Agriculture, Food and Resource Sciences, "and our success would not be as satisfying without the contributions of our sponsors: Mountaire Farms, Mid-Atlantic Seeds, AgroLiquid, and BigYield.us. We look forward to enjoying long and mutually fruitful relationships that will benefit small- and large-scale farmers for many years to come."
For more information or to register for the 2022 Ag Showcase, visit umesagshowcase2022.eventbrite.com or contact Veronica Fosque at 410-651-6168. Vendors may register at the same Eventbrite link. Vendor registration costs $100 and includes one general admission ticket and electricity upon request.

About UMES Extension:
UMES Extension is a statewide, non-formal educational organization funded by federal, state, and local governments to bring research-based solutions for everyday problems directly to individuals, families, and communities. For additional information, visit www.umes.edu/extension.
About Atlantic Tractor, LLC:
Atlantic Tractor, LLC, the MidAtlantic's largest John Deere Dealership, is a multi-store dealership with locations throughout Maryland, Delaware and southeastern Pennsylvania. Atlantic Tractor offers sales, parts and service for lawn and garden, commercial, compact construction, governmental and agricultural equipment. Visit us at www.atlantictractor.net
About Simplot Grower Solutions:
Simplot Grower Solutions is a dynamic agribusiness leader with a full suite of exclusive products, cutting-edge technology and top-notch service. Despite our national growth, we are still farmer focused, American based and family run. Visit simplotgrowersolutions.com for more information.
Suzanne Street, team lead/ agricultural communications, University of Maryland Eastern Shore, School of Agricultural and Natural Sciences, sstreet@umes.edu, 410-651-6084.
Photos by Todd Dudek, agricultural communications, University of Maryland Eastern Shore, School of Agricultural and Natural Sciences, tdudek@umes.edu.