What is Starfish?
Starfish provides instructors another way to keep students up to date with their class performance and provides student support staff with a means to better assist students who may be facing academic difficulty. Starfish also provides students with the opportunity to schedule in-person appointments with instructors and advisors online, access their student success network and easily find contact information for campus offices.
Student Resources
Getting Started Guide for Students (PDF)
How to Make an Appointment in Starfish
Student Video Help Links:
Student Series: Your Starfish Profile
Student Series: Your Success Network (How to Find my Faculty Advisor)
Student Series: Dashboard Overview *New*
Student Series: How to View Course Information
Faculty and Staff Resources
Faculty and Staff Quick Look (PDF)
Getting Started Guide for Faculty and Staff 2023-2024 (PDF)
Quick Look – Edit Your Office Hours
Start of the Semester Checklist ✅
What Happens When I Raise a Flag or Kudo in Starfish? (PDF)
Faculty and Staff Video Help Links:
Email Notifications for Appointments & Tracking Items
How to Access Starfish

Step 1: Log into the MYUMES Portal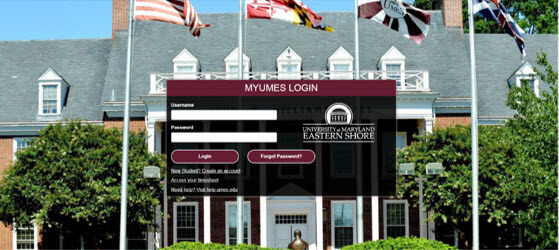 Step 2: Click the Blackboard icon on your MYUMES Homepage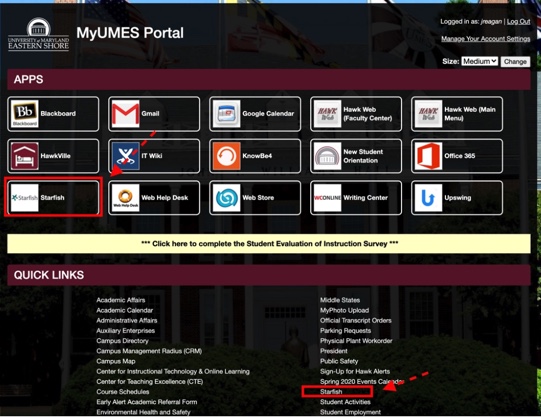 The icon and link will bring you to your Starfish homepage where you will have access to your office hours, appointments, progress surveys and other important student support tools.