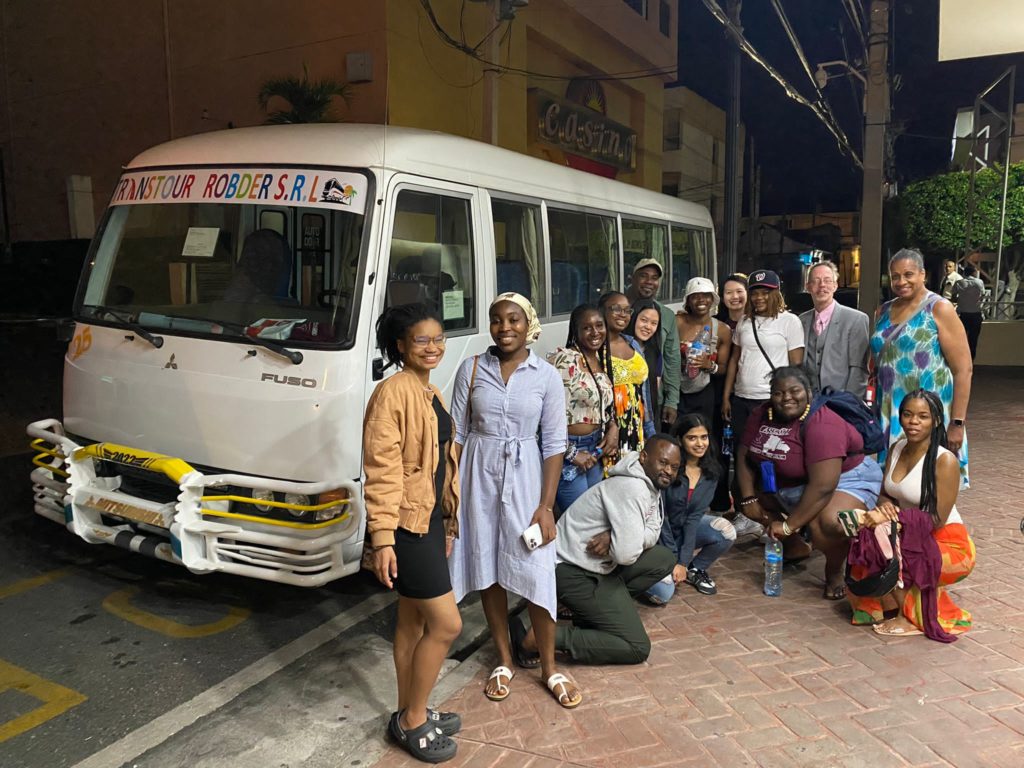 UMES students who are members of the Richard A. Henson Honors Program or the School of Pharmacy had an experience of a lifetime as they traveled to the Dominican Republic for a service learning trip over spring break, March 19-26. Four SANS students (see photos and captions) were among the group of 14, including three faculty/staff advisors who volunteered at the National Environmental School in Jarabacoa. The town in the Central Mountain Range of the Dominican Republic has four major rivers nearby.
In addition to odd jobs, including planting sweet potatoes, gardening, painting and building a lean-to, the students also worked on research projects that they presented to the campus community on April 28. A comparative (Dominican Republic vs Eastern Shore of Maryland) study of water samples, an assessment of the views of COVID-19 risks, and prostate and cervical cancer awareness were some of the projects.
The group also got a chance to take a break from the work and enjoy sightseeing at the Los Tres Ojos Cave, visiting a coffee factory, swimming at a beach and waterfall, snorkeling and white water rafting.
According to Dr. Michael Lane, director of the Henson Honors Program, the purpose of the trip was to "provide immersion opportunities to think, reflect and to become exemplary global citizens."
"This trip had a significant impact on me," said Amal Sueiman Adamu, a senior biology major. "It provided me with the opportunity to try new things, step out of my comfort zone and appreciate diversity to a greater extent. The projects we were involved in gave me insight into privilege and the importance of service to others."
Gail  Stephens, Agricultural Communications, School of Agricultural and Natural Sciences, 410-621-3850, gcstephens@umes.edu.