Lily Chi-Fang Tsai, Ph.D.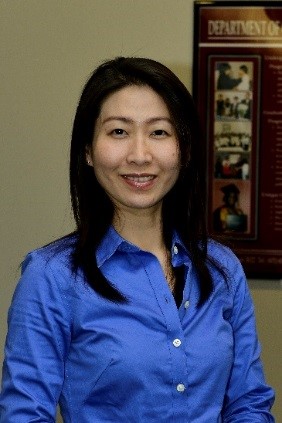 Lily Chi-Fang Tsai, Ph.D.
Ltsai@umes.edu
410-651-8918
POSITION:
Assistant Professor
EDUCATION:
Ph.D. 2012, Criminal Justice. Sam Houston State University.
M. S. 2006, Criminology. National Taipei University, Taiwan.
LL. B. 2004, Law. Soochow University, Taiwan.
RESEARCH INTERESTS:
Substance Abuse; Policing; Juvenile Delinquency; Campus Crime.
TEACHING INTERESTS:
Drugs and Crime, Comparative Criminal Justice, and Research Methods.
RESEARCH AND PUBLICATIONS:
Tsai, L.C.-F. (2014). Substandard Medical Care in U.S. Prisons: Improvement through Civil Liability Actions. El Paso, TX: LFB Scholarly Publishing.
Co-Principal Investigator. "Target Hardening – Situational Crime Prevention and Campus Crime", Competitive Research Grant President's Circle Faculty Research Funding, funded by Texas A&M – San Antonio, $7,828 (Principal Investigator, Nolasco, C.A.R.I.), 09/01/2013-08/31/2014.
Tsai, L.C.-F. (2014). "Federal Bureau of Investigation." In J.S. Albanese (Ed.), The Encyclopedia of Criminology and Criminal Justice. DOI: 10.1002/9781118517383.wbeccj035. New York: Wiley/Blackwell.
Zhao, J., Tsai, C.-F., Ren, L., & Lai, Y.-L. (2014). "Public Satisfaction with Police Control of Disorder Crime: Does the Public Hold Police Accountable?" Justice Quarterly, 31(2), 394-420.
PROFESSIONAL MEMBERSHIPS:
American Society of Criminology (ASC)
Academy of Criminal Justice Sciences (ACJS)