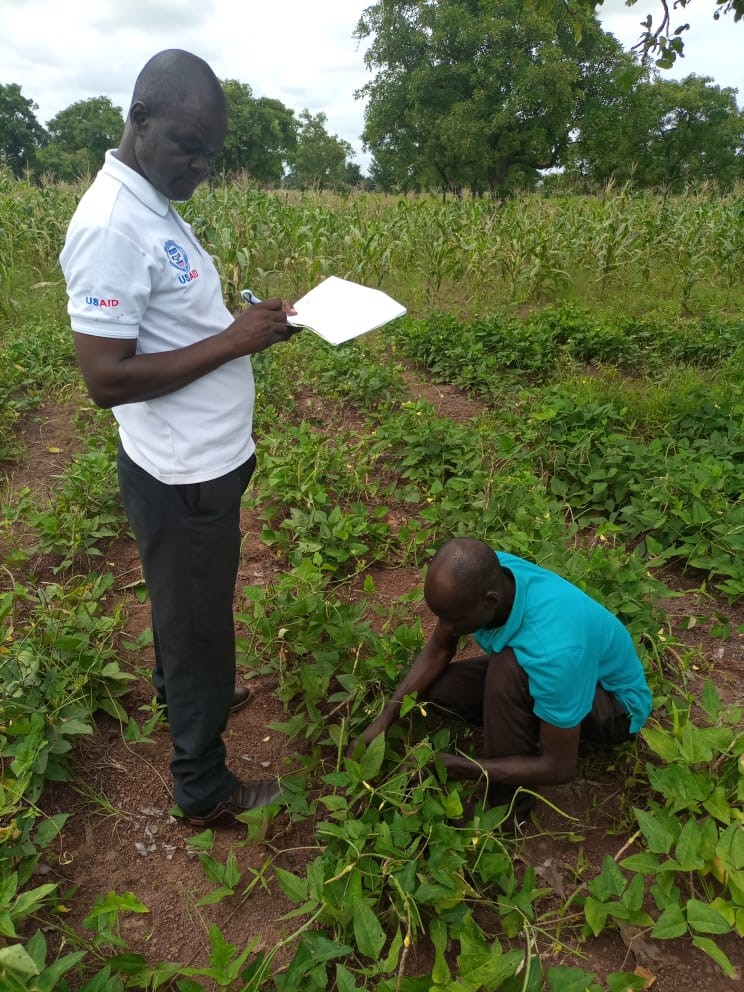 Under the leadership of Dr. Osei Yeboah of North Carolina A&T
University (NCA&T) in collaboration with Savannah Agricultural
Research Institute (SARI) scientists, "the Ghana value-added cowpea
project", one of the 12 CEGFSD's initial projects, has trained more than
1,200 stakeholders on several topics including the benefits of cowpea
utilization in Northern Ghana.
The project has impacted Ghanaians in many ways including the
utilization of value-added processed cowpea /food products to improve
household nutrition. A community level nutrition sensitization outreach
has been promoted to improve the utilization of cowpea products to
address food insecurity and malnutrition in low income households.
This project has also improved the skills of several smallholder farmers
in Northern Ghana as follows: 200 farmers increased their knowledge
in cowpeas and maize post-harvest techniques; 210 farmers enhanced
their knowledge and skills in best husbandry practices and crop residue
management; 145 farmers increased maize and cowpeas planting skills,
as well as fertilizer application skills through the 4Rs demonstration
(right source, dose, timing, and placement of fertilizer).