** This website is currently under construction and is being updated. **
We'd love to talk to you.
George Ojie-Ahamiojie, EdD, EdS, CHE
Associate Professor and Interim Chair, Hospitality & Tourism Management

University of Maryland Eastern Shore
Richard A Henson Center, Suite 2104
Princess Anne MD 21853
Office: 410-651-6567

Email: gojieahamiojie@umes.edu
| Undergraduate Enrollment – Major | 3 Years Ago [2017/18] | 2 Years Ago [2018/19] | 1 Year Ago [2019/20] |
| --- | --- | --- | --- |
| Number of Students | 137 | 110 | 91 |
| Number of Graduates | 44 | 22 | 27 |
| Student/Faculty Ratio | 10.5:1 [137/13] | 10:1 [110/11] | 7:1 [91/13] |
| Retention Rate % | 66.7% [14/21] | 76.9% [10/13] | 60.0% [3/5] |
| % Students employed in the hospitality industry or a related field within 90 days after graduation | 96% | 95% | 95% |
| % Students continuing their education within 90 days after graduation | 4% | 5% | 4% |

Message from Interim Chair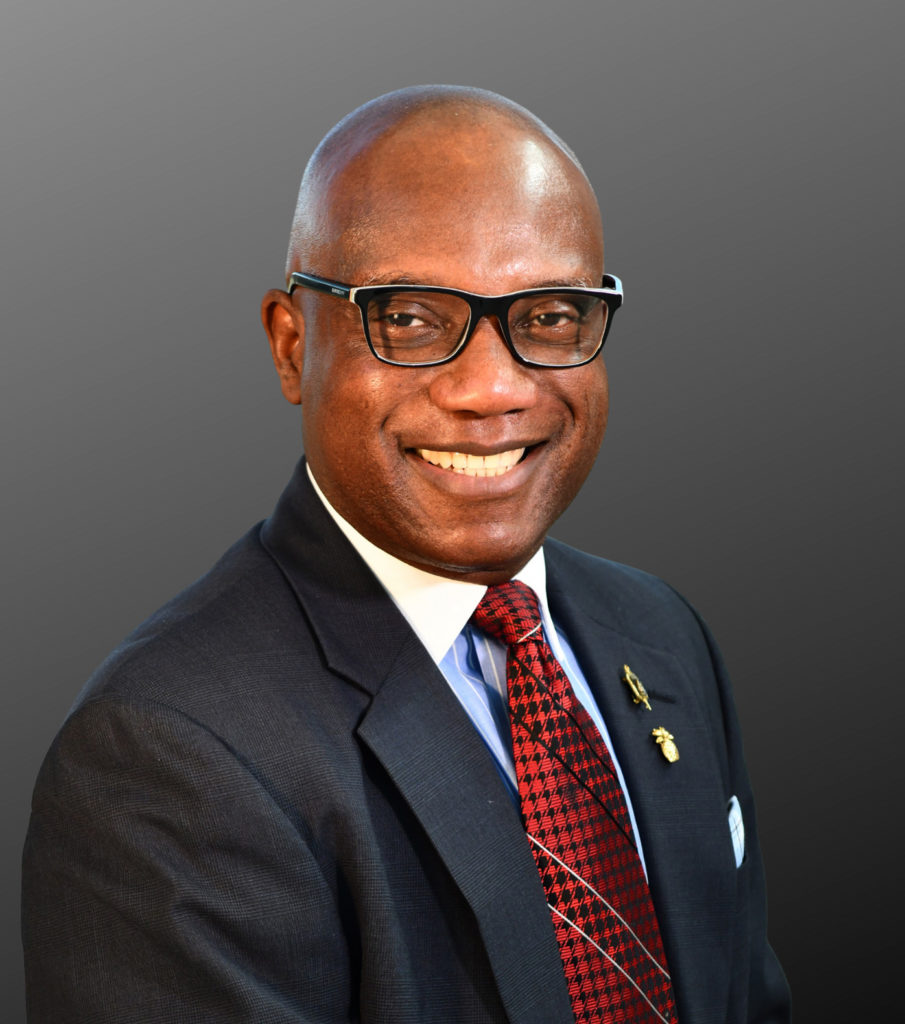 Thank you for your interest in the Bachelor of Science Degree in Hospitality and Tourism Management (HTM) at the University of Maryland Eastern Shore (UMES)! The purpose of this message is to highlight the extraordinary business and managerial career opportunities available in the hospitality industry to you as a UMES graduate, and invite you to join us.
$100,000 is the salary figure UMES-HTM graduates benchmark within a decade of graduation. These include regional and national positions with major industry employers. You will recognize some of these names as Marriott Hotels, Red Lobster Restaurants, Sodexho Contract Services, Hyatt Hotels, T.G.I. Friday's Restaurants, and Aramark Contract Services. At graduation, HTM graduates enjoy multiple job offers from these companies and other high profile national and international leaders like the Walt Disney Company, Enterprise Auto Leasing, Eat-N-Park Restaurants, Kimpton and Gaylord Hotels. All companies currently interviewing on campus for HTM graduates and interns are listed on our website.
What is it like at UMES while preparing for that great career opportunity? First of all, you will find a sprawling 700+ acre park-style campus of 4,000 students, less than three hours drive from Baltimore, Norfolk, Philadelphia, and Washington, DC. The HTM degree program is housed in the state-of-the-art Richard Henson Conference Center featuring hotel guest rooms, banquet service and production facilities, as well as specialized laboratories, classrooms, and faculty offices. Concentrations or Minors are available in Culinary Arts Restaurant Management, Food & Beverage Management, Hotel Administration and Travel/Tourism. The HTM Department also administratively houses the Bachelor of Science in PGA Golf Management (PGM).
UMES presents the complete package for a lucrative and satisfying hospitality management career track available at no other public institution in the University System of Maryland. Our Princess Anne location is complimented by an upper division schedule of UMES-hospitality & tourism management classes available at the Universities at Shady Grove in Rockville as well as at the University System of Maryland at Hagerstown, where students take lower division level culinary arts and hospitality courses and all upper division courses required for the degree. (Please take a tour of our website, then follow-up with a formal application for admission and a guided campus tour.) Special scholarship consideration is given to high school graduates of ProStart (NRA), Lodging Management (AH&LA) and National Academy Foundation magnet high schools.
I look forward to welcoming you personally!
George Ojie-Ahamiojie, EdD, EdS, CHE
Interim Chair and Associate Professor
Department of Hospitality and Tourism Management
---
---

Student Spotlight Spring 2016 from The Universities at Shady Grove