Environmental Science Bachelor of Science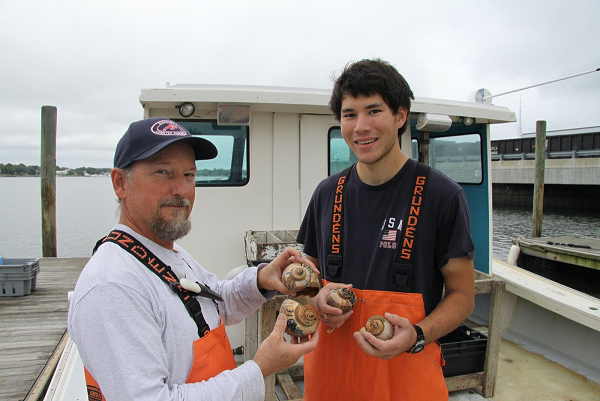 The mission of the Environmental Science (ENVS) program is to prepare students for entry into graduate school and productive careers in environmental sciences-related occupations. The ENVS curriculum provides broad training in environmental and basic sciences and trains students to conduct scientific research needed in the environmental sciences.
The four-year undergraduate B.S. degrees provide specialization in two areas of interest: marine science or environmental chemistry.
Students must complete 120 semester hours, including 42 semester hours in general education courses and 78 semester hours in program core courses, supportive, and program electives. Students are required to take Independent Study and conduct and report on an Undergraduate Research project in their junior or senior year.
UMES also offers a dual degree program in conjunction with Salisbury University. In this program, Salisbury University students earn a B.S. in Biology from Salisbury and a B.S. in Environmental Science from UMES. Students interested in this program should additionally apply to Salisbury University.
ENVIRONMENTAL SCIENCE DEGREES
Environmental Science, Environmental Chemistry, B.S.
Environmental Science, Marine Science, B.S.
Dual Biology, B.S., Environmental Science, B.S.
ENVIRONMENTAL RESEARCH OPPORTUNITIES
The University of Maryland Eastern Shore campus provides an ideal setting for environmental and estuarine research. The 600-acre campus, located less than 10 miles from the Chesapeake Bay and 30 miles from the Atlantic Ocean, provides easy access to marine and estuarine environments. UMES maintains several laboratories and institutes dedicated to various aspects of environmental study, including:
• The Living Marine Resources Cooperative Science Center (LMRCSC) supported by NOAA for research on fisheries biology;
• UMES' Coastal Ecology Research Laboratory (CERL) at Assateague Island National Seashore on Sinepuxent Bay for the study of ecology of barrier islands and coastal processes;
• The DNS Water Quality Laboratory supported by cutting-edge technology, which provides excellent support to the campus community; and
• The Fish Husbandry and Physiology Laboratory, supported by U.S. Fish and Wildlife Service.
FOR ADDITIONAL INFORMATION ON THE ENVIRONMENTAL SCIENCE PROGRAM, PLEASE CONTACT:
Eric May, Ph.D., Professor
Department of Natural Sciences
University of Maryland Eastern Shore
Princess Anne, MD 21853
Email: ebmay@umes.edu
Financial Assistance
Departmental Graduate Assistantships
Admitted full-time graduate students are offered a financial support package, which ordinarily lasts for three years for M.S. students and five years for Ph.D. students. Most graduate students are supported by a teaching assistantship for nine months.
Presently, the stipend for M.S. students is $16,000 for nine months. For Ph.D. students, the stipend ranges from $19,000 to $24,000 for teaching and research.
In addition, biology graduate students receive full waivers of tuition.
Summer stipends are contingent upon grant support from the student's major professor. Most students receive summer support, ranging from $4,000 – $6,000 each summer.
---
The Environmental Science Program is accredited by the Middle States Commission on Higher Education.