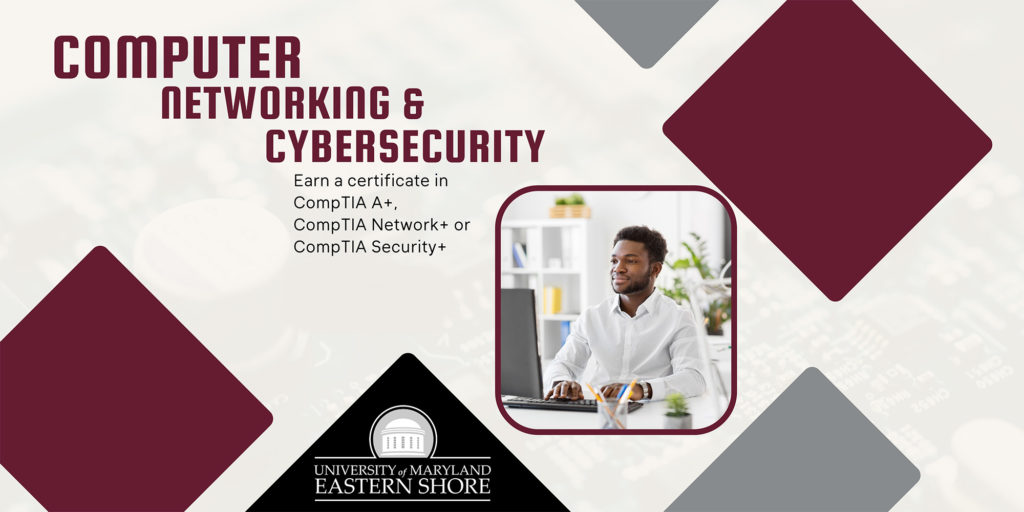 In 2021, the Maryland General Assembly passed the Cyber Warrior Diversity Program to train students in computer networking and cybersecurity.
Each program will provide students with the training needed to achieve the following Comp TIA certificates:
CompTIA A+
CompTIA Network+
CompTIA Security+
These programs can be taken alone or in conjunction with a Bachelor's or Master's program and are FREE to participants. In addition, there is no charge to take the exam the first time.
The University of Maryland Eastern Shore, School of Business and Technology is pleased to be able to offer these courses on our home campus in Princess Anne, MD in addition to the Masters in Cybersecurity Engineering Technology, which is a fully online program.
Complete these certificate programs to broaden your horizons and make yourself more marketable in the highly competitive field of computer technology.
Please fill out the form below for more information.