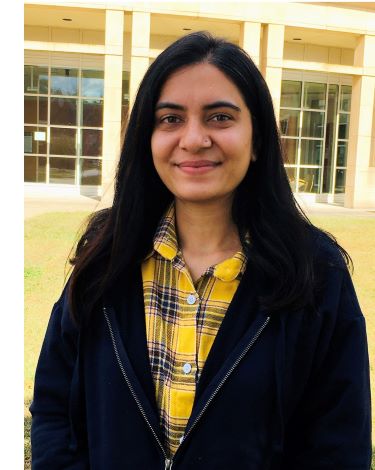 Samata Bhetwal traveled 7,700 miles to make her dream of pursuing a degree at an American college a reality.
Home for the first-year graduate student in food science at the University of Maryland Eastern Shore is Kathmandu, the capital of Nepal in south Asia.
"I have always wanted to have a graduate degree from a university in the U.S.," the 27-year-old said.
Bhetwal, who is fluent in English, arrived in Philadelphia in early August a year later than planned because of travel restrictions implemented to fight the pandemic.
Her first impression of America?
"There were (paved) roads everywhere, and the sky – the horizon just seemed to be right there, so low, you could touch it," she said, seated on a bench in front of UMES' Food Sciences building and gazing skyward at cumulous clouds.
After pausing a moment, she added; "the air." It smelled "differently," she put it diplomatically.
Born in the Chitwan region of tropical western Nepal, a far cry from the Himalayan Mountains and Sagarmatha – known as Mount Everest in the Western Hemisphere, Bhetwal said her family were farmers who grew rice, wheat, corn and potatoes.
Nepalese potatoes apparently are not as sweet as those grown in North America.
Bhetwal becomes animated describing how she has had to adjust to the different food culture.
If relatives want to follow her and study in America, "I would tell them to bring your spices," she said with a laugh.
"I fully expected to be surprised, and challenged," Bhetwal said.
Two months into her experience as an American college student, Bhetwal is growing more comfortable in her new environs, starting with Dr. Byungrok Min's food chemistry lab.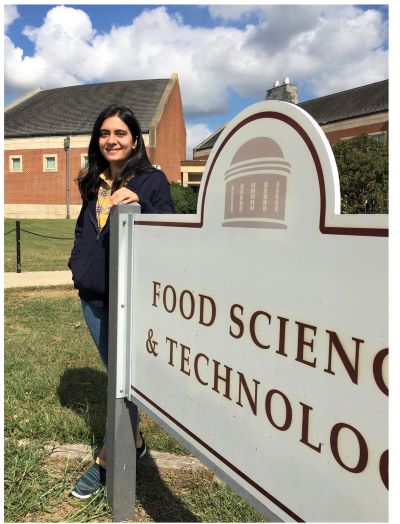 "We don't have the fancy equipment back home," she said. "I'm getting used to it."
Exploring the world of food chemistry, so far, has been exciting. "I love that," Bhetwal said.
It was Min whom she contacted electronically when she was ready to resume her education after earning a bio-technology degree from the Study of Ancient and New Nepal (SANN) International College. She is the first in her immediate family to earn a college degree.
Food has interested Bhetwal since her teen years, and she thought about becoming a chef but was dissuaded repeatedly by her family.
A food science course in her junior year at SANN provided clarity on her career path.
Fueled by her desire to come to America and armed with a computer connected to the Internet, she focused on finding the right fit to study food science. She clicked with Min, who has done research on food irradiation, bioactive components of eggs and egg products as well as heat and oxidative stress to poultry production and meat quality, who encouraged her to apply to UMES graduate program.
From what she's seen and experienced so far (on campus), "the university has a completely different system (of operating) than I'm used to. And that's good for an active learner."
One of her goals is learning to drive, and perhaps acquire a car to become more independent.  Back home, the primary source of transportation is motorbikes, which her husband uses to get to his job as a civil engineer for the Nepalese government. 
Bhetwal said fellow UMES students have graciously helped her get around, especially grocery shopping, where again, finding the right ingredients for meals-for-one have been a challenge.
She also was surprised to find the local Hindu temple was closed the day she visited. In Nepal, they're accessible around the clock because, as she noted, "that is God's house, and it is always open."
Nepal embraces festivals that celebrate its ancient culture, and she's found herself missing "the vibrant colors that surround the festive spirit."
Bhetwal and her family survived an earthquake on April 25, 2015 that killed 9,000 people and destroyed her mother's home. So, staying in touch with her family daily using the Internet has been important.
"That keeps me connected," she said.
---
The headline is inspired by a quote from Sir Edmund Hillary, the first westerner to scale Mount Everest in May 1953.