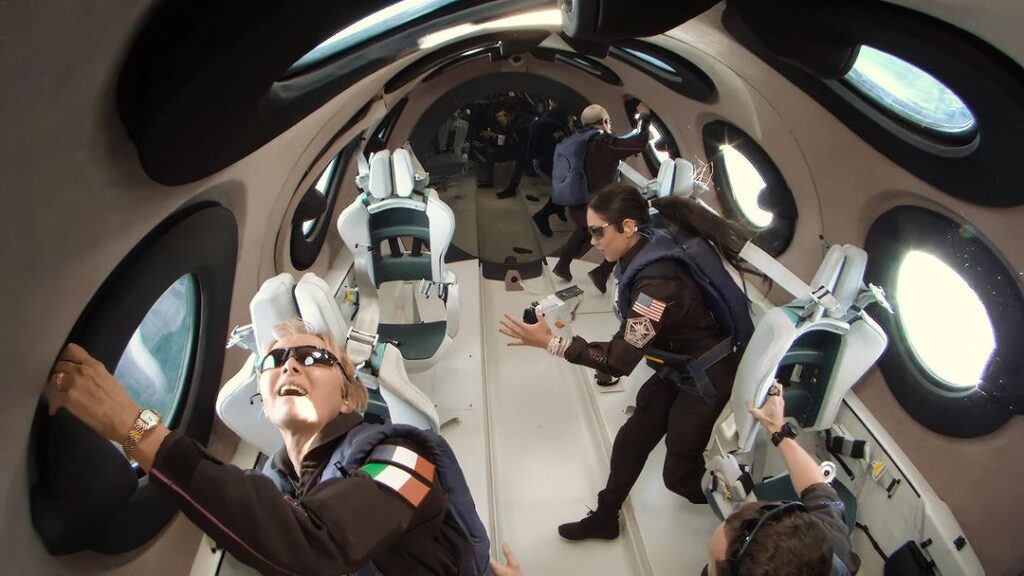 The University of Maryland Eastern Shore soared above and beyond into the stars as the institution was represented aboard Virgin Galactic's Galactic 05 spaceship on Nov. 2
A payload, designed by UMES assistant professor Dr. Aaron Persad tested how confined fluid behaves in a low-gravity environment, was part of the ship's second dedicated research flight. Kellie Gerardi, the payload specialist and bioastronautics researcher for the International Institute for the Astronautical Sciences, conducted the experiments in space.
"What's really special about this opportunity is we're doing it all through commercial means," Persad said. "We're not going through a government agency. It's our own payload. We found our own funding and now it's going to space. So, there's an avenue for us to access space that in the past hasn't been available before."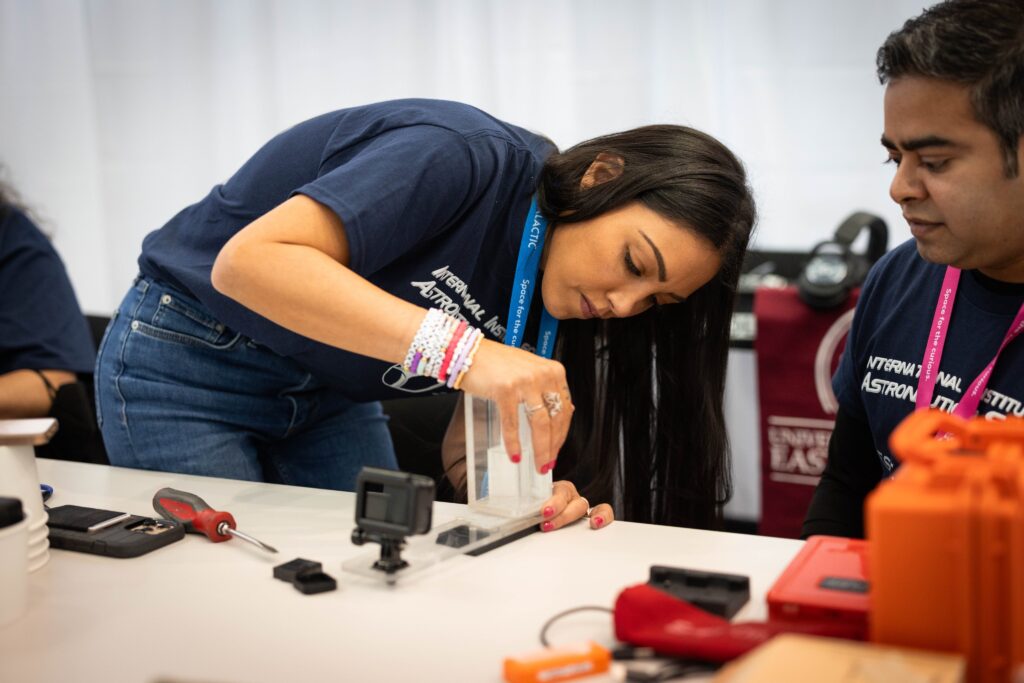 Persad was on location in Truth or Consequences, New Mexico at Spaceport America, the hub for Virgin Galactic and the world's first purpose-built spaceport, as part of the mission team and as a principal investigator.
The objective of the experiment was to investigate the equilibrium states of a fluid in freefall. The behavior of the fluid was video recorded and compared to predictions from theory.
The development of the payload was a collaboration between Persad, who previously worked at the University of Toronto, the International Institute for Astronautical Sciences and the Massachusetts Institute of Technology, late University of Toronto professor Charles Ward, and late astronaut Bjarni Tryggvasson of the Canadian Space Agency.
The payload was designed as low mass (less than 1kg), low volume (less than 1 liter), and low power (less than 10 watts) in order to easily achieve spaceflight certification, and be easily deployed and flown within a short window, Persad said.
Persad added that the findings of the experiments could be beneficial for future technological advances in space missions.
"It may lead to creating more compact engines or fuel systems that may be lighter and less costly and help improve life support functions," he said. "It would be the first of many steps down the road."
Previous iterations of the payload, Persad said, included testing drop towers in Japan, the Space Shuttle, the Dassault Falcon 20 reduced-gravity research aircraft, the International Space Station, and the Virgin Galactic Unity spacecraft.
Persad, who utilized the School of Business and Technology's machine shop to manufacture some of the parts for the payload, said he is optimistic about future UMES involvement in space flight research.
"This is a monumental occasion," he said. "I'm really happy to be here showcasing what UMES can do when it comes to space flight technology and hope that this is just the first of many other space flight experiments that are built by UMES and that are flying from UMES.