The purpose of this committee is to advance the UMES' core values and mission in promoting the well-being of all students in their academic pursuits and beyond. The committee should work with, and support other related efforts throughout the University by promoting a high level of participation and involvement on the committee, from faculty, staff as well as students, that ensures a diversity of perspectives on the questions and issues of social justice.

Specifically, this committee is being charged to:
• Cultivate an environment where shared commitments to social justice and civic engagement are reflected in all campus relationships
• Organize and promote lectures and other professional development activities on social justice and civic engagement
• Facilitate involvement with internal and external agencies which promote social justice and civic engagement,
• Promote avenues of advocacy and allyship with similar efforts in the UMES and surrounding communities.
FALL 2022 UPCOMING EVENTS
Please join us for one of our upcoming events.
Please note that all in person attendees are required to wear a mask while in the audience regardless of vaccination status.*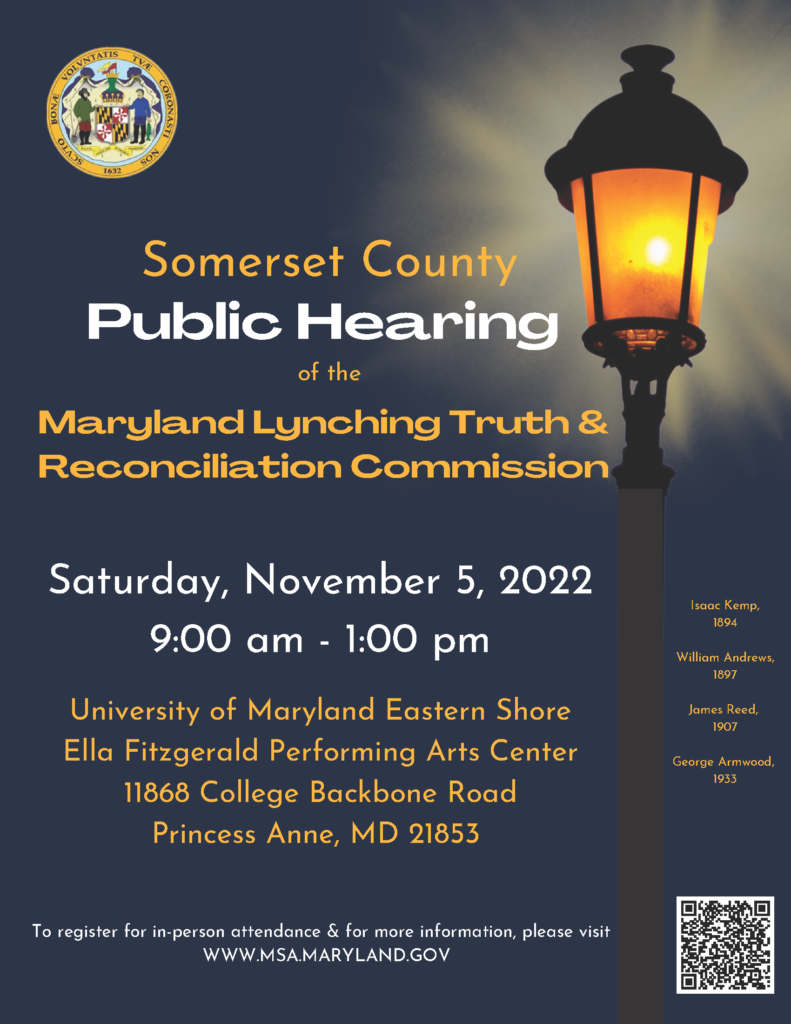 Date: November 5, 2022
Time: 9 AM – 1 PM
The University will host a hearing of the Maryland Lynching Truth and Reconciliation
Commission.
The first of its kind in the United States, the Commission is charged with looking at the history of racial terror in American history. The hearings specifically look at the lynchings in Maryland from 1854-1933—four of which took place in Somerset County and Princess Anne, with several originating and carried out at the Princess Anne Police Station or Somerset County courthouse in Princess Anne.
PAST EVENTS
SUBSCRIBE TO OUR YOUTUBE CHANNEL!