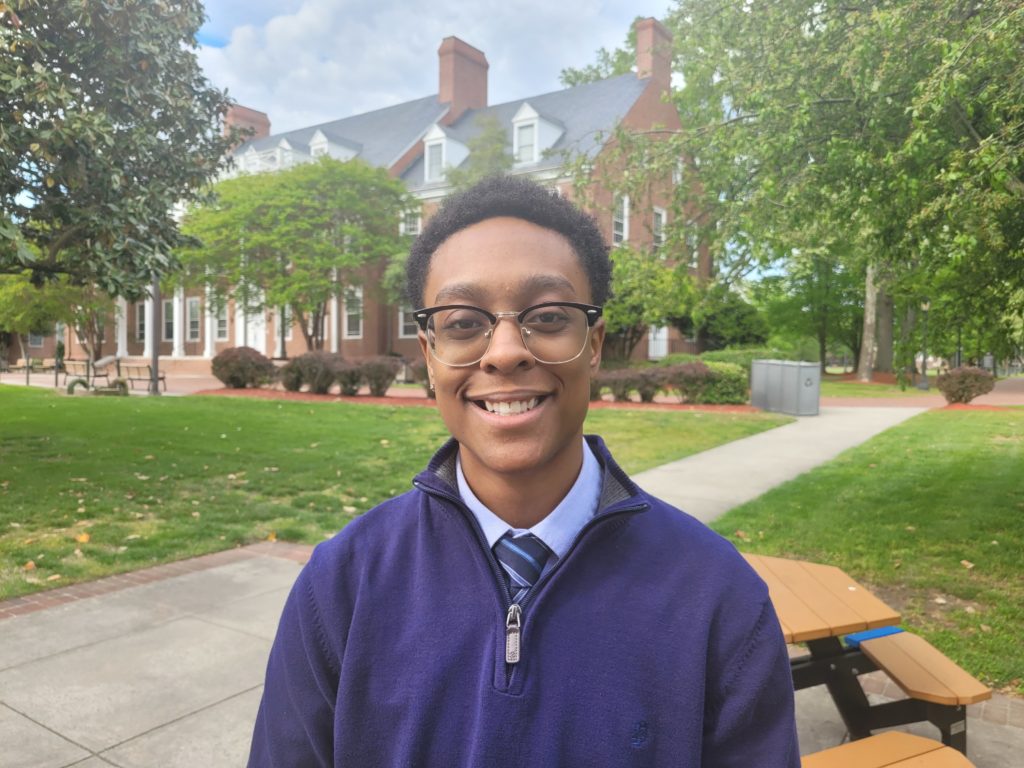 Jay Easter would be the first to tell you that he wasn't your typical child growing up.
How many middle school children would often stock up on astrophysics books and read the works of Neil DeGrasse Tyson?
That passion for science was something that helped him connect with his mom, who taught elementary school science.
"It was a way to express myself without talking to other people, I could see math and numbers and I could feel comfortable," he said. "The idea of space, the idea that there are so much beyond the four walls of my bedroom … it felt like the possibilities were endless."
Another interest of Easter's is poetry, something he used as a means to express himself and something he continued when he attended the University of Maryland Eastern Shore.
Easter's path to UMES is a story he loves to tell. After tailoring his academics and co-curriculars to make himself desirable to places like Stanford and other Ivy League schools, Easter was devastated when he received rejections.
What helped Easter, a Severn resident by way of Nashville and Chicago, find resiliency was the help of his family – his fraternal twin sister Kay, who planned to attend UMES as a criminal justice major, and his mother who helped steer Jay to Princess Anne.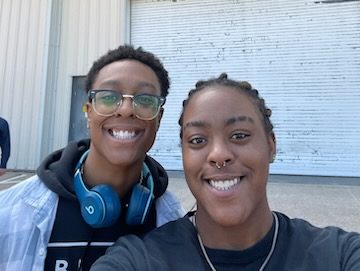 "I can't have imagined going to UMES without Kay," he said. "They are one of the reasons I'm here today and I feel grateful to them for that. To be able to have this journey with them and to grow alongside them is more than I could've ever asked."
He also said a discussion with one of the members of the admissions team, Anshay Tull, made him realize whatever disappointments he saw as a setback could be viewed as opportunities.
"(I learned) you never miss things that were meant for you. You may miss things that you thought were meant for you, but really can't see what's going on behind the scenes you can't see what's going on in the shadows," he said. "In the four years that I have been here that feeling has been exemplified."
In his four years at UMES, Jay, a mechanical engineering major, has been heavily involved in a number of activities, including being a member of the Louis Stokes Alliance for Minority Participation, the Richard A. Henson Honors Program, the Thunderin' Hawks Pep Band, the National Society of Black Engineers, leadership roles in the American Society of Mechanical Engineers, and as a teaching assistant for introductory engineering.
Easter said the reason he turned his focus towards engineering and away from astrophysics was the result of discovering that it was less of a career goal and more of a hobby.
In addition to the change in interests was an increased focus on becoming more social.
"Looking back at my time in high school I wasn't very focused on creating relationships or understanding the importance of having interpersonal skills," he said. "I realized I didn't want my college experience to be that way. I didn't want college to be a process where I was on autopilot."
Easter's future plans include attending the University of Maryland to receive his Ph.D. In the Materials Science and Engineering program and working with Dr. Eric Wachsman on his research in battery materials and battery systems.
Easter, who also wants to become an entrepreneur by creating a company focusing on green technology, said the best piece of advice he can give to fellow students is to be proactive.
"Take the initiative and don't discount UMES," he said. "There's so much talent here, so much potential and you just have to find people who really see it and as a student, you have to take the initiative."