Two University of Maryland Eastern Shore faculty members were named recipients of this year's University System of Maryland Board of Regents Faculty Awards, which honor excellence in the categories of mentoring, teaching, public service, scholarship or research, and creative activity.
Dr. Victor Hsia, of the School of Pharmacy and Health Professions, and Dr. Dennis Klima, in the Department of Physical Therapy, received the honors for excellence in creative activity and public service, respectively.
Drs. Hsia and Klima will be recognized along with 17 other faculty award winners during a meeting of the Board of Regents on April 14 at Coppin State University.
"It's a privilege each year to pay tribute to our outstanding faculty," USM Chancellor Jay A. Perman said. "The impact of their teaching, their discovery, their scholarship and service simply can't be overstated. That our winners have distinguished themselves among tens of thousands of their faculty colleagues across the System makes this a rare honor and proves just how meaningful are their accomplishments. I'm so grateful for their work."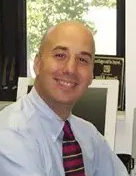 Dr. Hsia was recognized for his work in biomedical research, where he was the principal investigator on the first National Institutes of Health R01 grant awarded to UMES, and for his role in helping secure funding from the Howard Hughes Medical Institute to create the STEM STARS program, which will address diversity, equity, and inclusion in support of STEM education and career readiness.
Dr. Klima received his award for his work in enhancing the safety and quality of life of older adults in Delmarva while improving rehabilitation efforts internationally.
Those efforts include his local work as the chair of the Wicomico County Commission on Aging, working with the "Stepping On" falls prevention program, and working with adults with dementia as a part of the Life Bridges Program in Salisbury.
Klima has also traveled to Nairobi, Kenya to present to physical therapists with a neuromuscular intensive workshop for patients with stroke, traumatic brain injury, and spinal cord injury, and worked with physical therapists in the Caribbean following Hurricane Maria.
Each award carries a $2,000 prize provided by the institutions and the University System of Maryland Foundation.