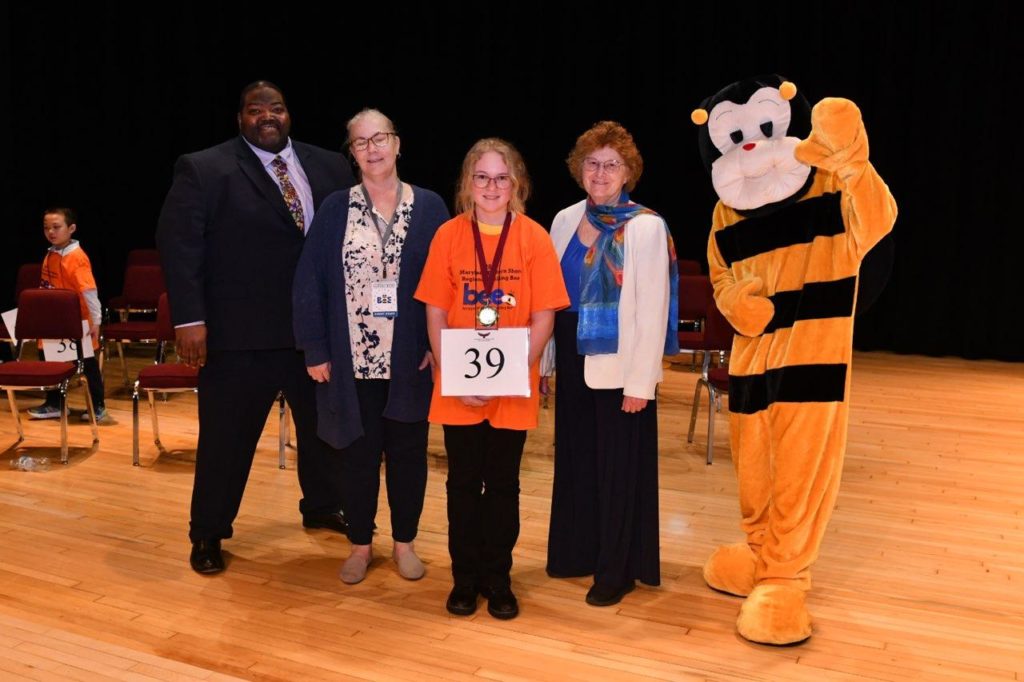 As Evangelene Hill clinched the title of 2023 Maryland Eastern Shore Regional Spelling Bee winner, victory was the furthest thing from her mind.
The eighth grader from Wicomico Day School in Salisbury, who had spelled the word "jambalaya" to punch her ticket to represent the lower Eastern Shore in the 2023 Scripps National Spelling Bee later this spring, was feeling a different kind of emotion.
"I was hungry," she said.
Hill was one of nearly 40 spellers from schools on the lower Eastern Shore who participated in the annual event and finished ahead of second-place co-runners-up Thien Hoang, also of Wicomico Day School, and Alexander Brown of Bennett Middle School.
The first round of spelling saw five spellers bow out before the second round significantly reduced the field by another 17 spellers. Some of the eliminating words from that second round included "Bilbo," "Merlin," and "metrical."
The third round, which featured the contestants matching the correct definition with the given word, went flawlessly as each student answered with the right answer.
The fourth round returned to the spelling of words, which turned the field of 17 remaining participants to 8. The cache of deciding words in round four included "altercation," "memorandum," "Kodak," "versatile," "recumbent," and "peacenik."
After five rounds, five competitors were left, leading to a thrilling round six featuring words such as "adolescence," "conundrum," and "avalanche."
Starting at round seven, three spellers remained on stage at the Ella Fitzgerald Center for the Performing Arts – Brown, Hoang, and Hill.
After Brown and Hoang, each missed their corresponding words, Hill ended the round by spelling "equivocate" before ultimately ending the competition by spelling the American Creole and Cajun dish.
Hill, who participated in the competition as a fifth grader, said as the event proceeded, things began getting tense, especially with the thought of this year's event being her final opportunity to participate.
"I definitely got more nervous as it went on," she said. "… it ends in eighth grade, so I was thinking that this was my last chance."