ICARE
Integrity ⋅ Commitment ⋅ Accountability ⋅ Respect ⋅ Excellence

Welcome to the home of Hawkspitality!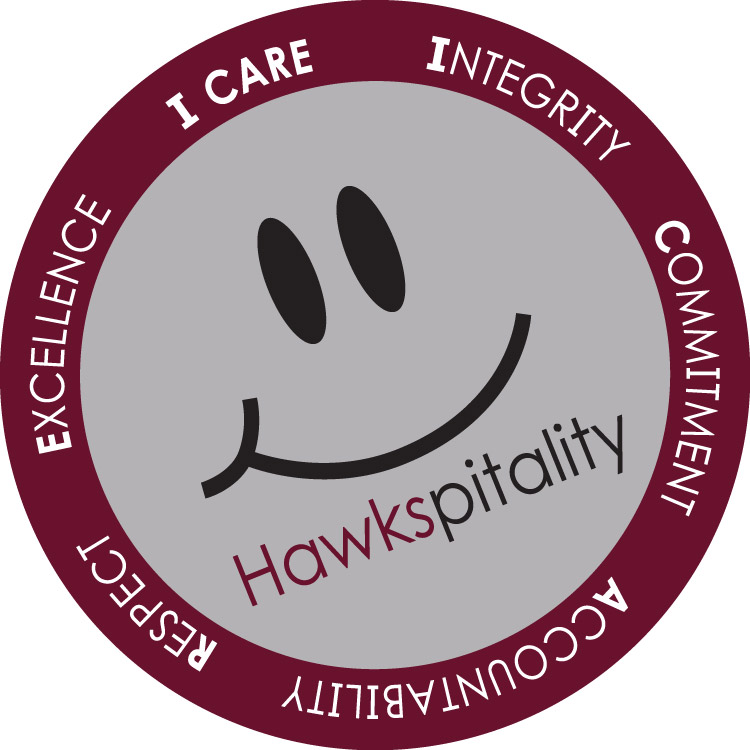 Here you will find a variety of materials to help you promote the I CARE message across your division and across the campus.
Posters:
Be Hawkspitable 11 x 17
Hawkspitality Lingo 11 x 17
I Care 11 x 17
Maroon and Gray Thursday 11 x 17
We've Got Hawkspitality 11 x 17
I Care Core Values 11 x 17
I Care Cards:
Integrity Card
Commitment Card
Accountability Card
Respect Card
Excellence Card
I Care Attitude
Can't Spell Success Without You
You've Got Hawkspitality
Hawkspitality General Notecard
Have an idea to help make our campus more Hawkspitable? Would you like to join the Hawkspitality Team? Please email icare@umes.edu.