The National Science Foundation (NSF) CREST Center for the Integrated Study of Coastal Ecosystem Processes and Dynamics (CREST-CISCEP) is an NSF grant funded program at the University of Maryland Eastern Shore (UMES) aimed at exposing students, especially those from underrepresented groups, to the marine sciences through summer internships, paid undergraduate and graduate level positions, and K-12 outreach activities. CREST-CISCEP creates an educational pipeline through which scientifically inclined students who are interested in coastal ecosystems can travel as far as their doctoral education.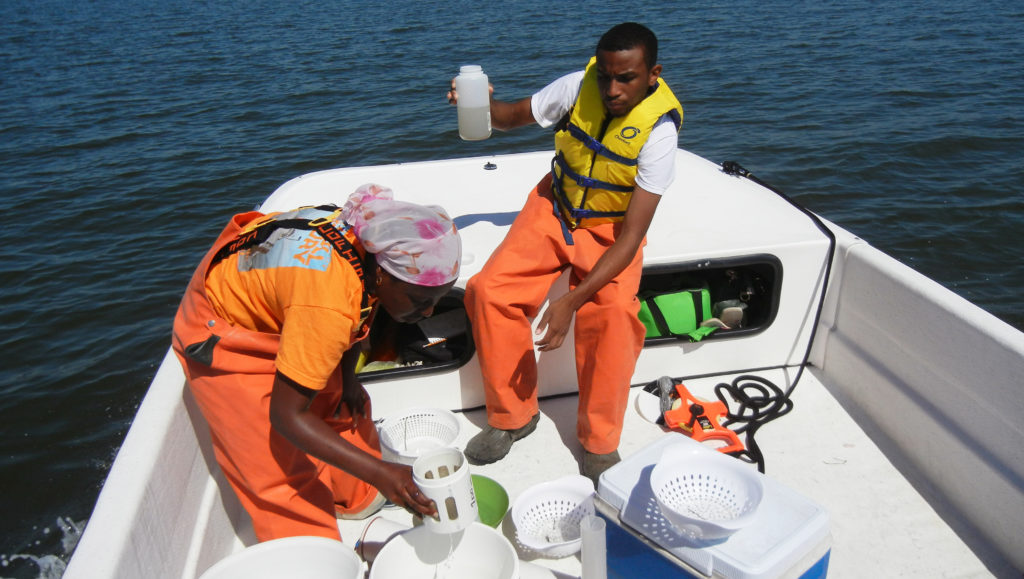 Research
An integral part of the work of CREST-CISCEP is its research. Faculty, researchers, and students at all levels participate in vital research on the coastal ecosystems of the Maryland Coastal Bays (MCBs), broken into three collaborative subprojects that address the interaction between climate variability and, (1) food web dynamics, (2) exchange of materials between MCBs and coastal ocean, (3) microbial dynamics in the MCBs. The projects will generate data that will be used to describe feeding habits of selected fish species, trophic relationships, and food web dynamics in the MCBs.
Programs
Learn more about our programs for:
Leveraged Funds
CREST-CISCEP faculty and staff have been able to secure more than $3 million in additional funding to expand their research, education and outreach efforts.
Examples of leveraged funds include:
NSF Geoscience Bridge Program earned $475,000 for 2015-2018
NSF Research Experience for Undergraduates (REU) in marine and estuarine sciences earned ~$282,000 for 2015-2018
A Rapid, User Friendly Method for Detection of Total Vibrionaceae as an Indicator of Pathogenic Vibrio species in Oysters and Seawater project was funded at $479,674 for 2014-2017 (USDA-NIFA)
Comprehensive Integrated Education Framework
Since 2011, the CREST-CISCEP program has worked with more than:
1,000 K-12 students
28 high school SEEL interns
22 middle and high school teachers
41 undergraduate students
20 graduate students
Relationship to NOAA LMRCSC
The National Oceanic and Atmospheric Administration (NOAA)-funded Living Marine Resources Cooperative Science Center (LMRCSC) is also located at UMES, and its activities complement the work of the CREST-CISCEP program. The LMRCSC trains students in areas consistent with NOAA Fisheries research priorities, particularly fisheries science. The capacity built as a result of the existence of the LMRCSC made it possible for UMES to secure funding from NSF to establish CREST-CISCEP. The emphasis of the CREST-CISCEP is on using an integrated approach to understand the dynamics and processes within the coastal ocean and estuaries, particularly the Maryland Coastal lagoon ecosystem.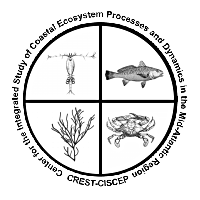 NSF CREST Center for the Integrated Study of Coastal Ecosystem Processes and Dynamics
Funding Agency: National Science Foundation
Award Number: 1547821
Leveraged Programs: