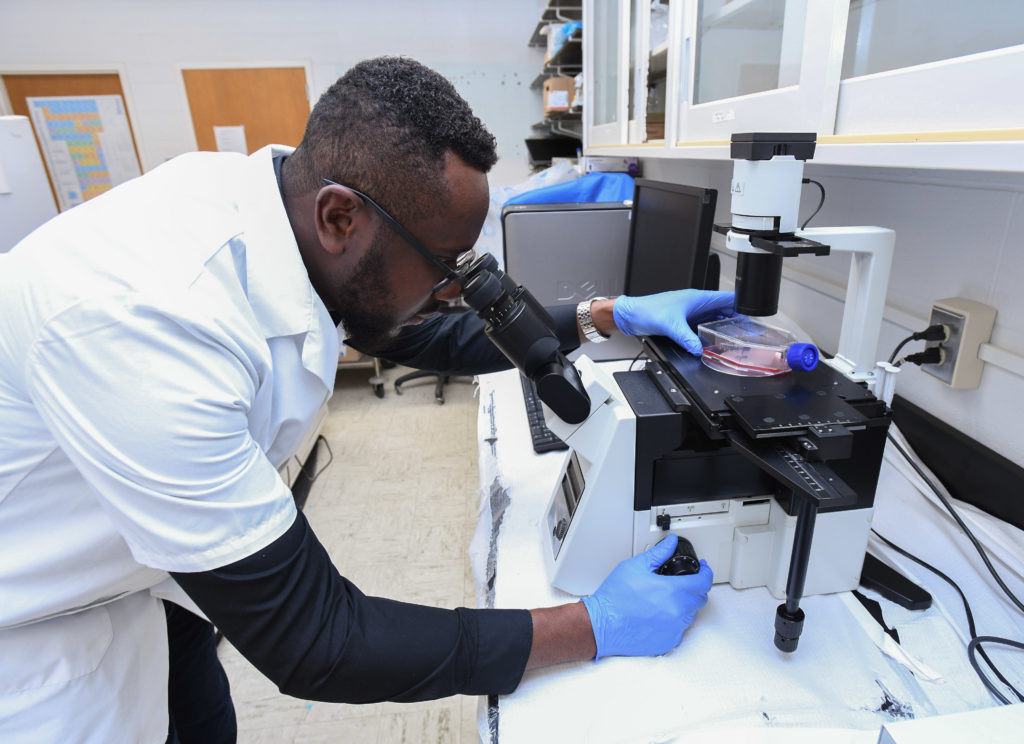 When Zoe Johnson crosses the stage on May 20 during the University of Maryland Eastern Shore's Spring 2022 commencement exercises to accept his doctorate in toxicology, it will be with a mindset to help safeguard public health by continuing his research with the pharmaceutical industry or a federal agency.
For his doctoral dissertation, Johnson explored a "promising novel agent that protects cells of the brain and nervous system from the harmful effects of organophosphorus compounds such as Chlorpyrifos—a widely used pesticide." He found that the novel agent, the Pituitary Adenylate Cyclase Activating Polypeptide (PACAP), is beneficial as a medical countermeasure for the treatment of such exposures.
"Johnson's work is the first of its kind to demonstrate the protective potential of PACAP38 from the severe effects of organophosphate insecticides and warfare nerve gas agents. The impact of his research extends beyond the agricultural realm and shows promise in altering neurodegenerative disorders. I look forward to seeing Johnson's contributions to the scientific community as his career blossoms," said Dr. Ahmed Elnabawi, an associate professor of toxicology in the Department of Natural Sciences and Johnson's research advisor.
A top-notch undergraduate who came to UMES seven years ago to pursue a master's degree in toxicology, Johnson has a lengthy list of achievements. High on the list is his involvement as an ambassador with the White House Initiative on HBCUs, for which he received its Excellence for Innovation and Competitiveness Award in 2019.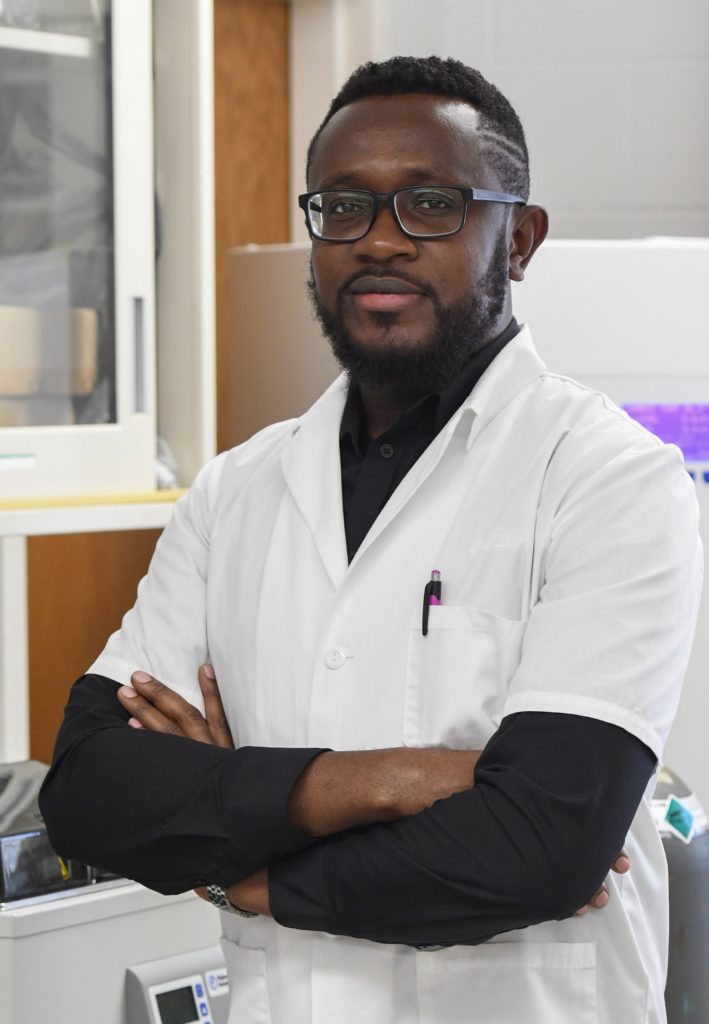 Johnson has been part of the university's shared governance system as president of the graduate student government for two years.  He is also a five-time Thurgood Marshall College Fund Leadership Institute Scholar and the 2017 M&T Bank College Leader of the Year.  Johnson holds membership in the Society of Toxicology and the American Society of Cellular and Computational Toxicology.
Johnson also completed a professional program in higher education at Harvard Graduate School of Education in Cambridge, Massachusetts.
Gail Stephens, Agricultural Communications and Media Associate, University of Maryland Eastern Shore, School of Agricultural and Natural Sciences, 410-621-3850, gcstephens@umes.edu.
Photos by Todd Dudek, Agricultural Communications, University of Maryland Eastern Shore, School of Agricultural and Natural Sciences, tdudek@umes.edu.