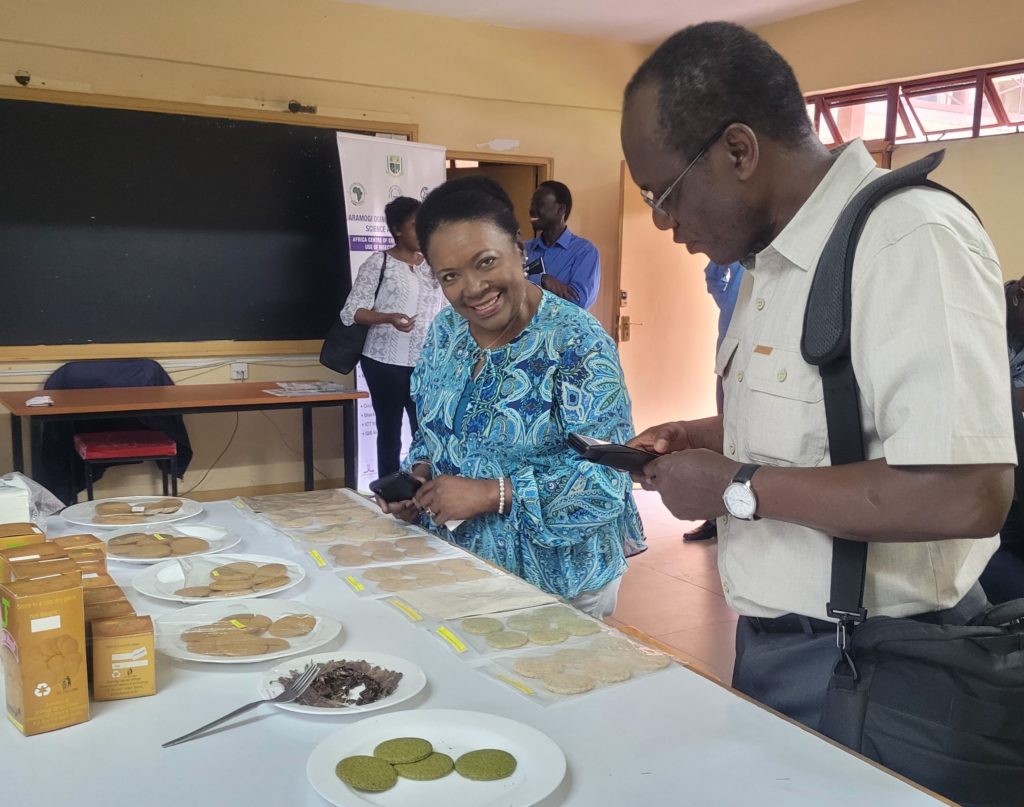 Florida A&M University (FAMU), is building collaborative U.S. – Kenyan networks to strengthen 1890 Universities global teaching, research, and engagement programs. The FAMU network, encompasses public-private partners such as the University of Maryland Eastern Shore (UMES), Alabama A&M University (AAMU), Egerton University (EU) Kenya and its World Bank funded Center of Excellence in Sustainable Agriculture and Agribusiness Management (CESAAM), as well as Mercy Corps AgriFin (MCA) Kenya.  "As an institution, FAMU is intent on establishing globalization as a reflection of the University's institutional character and values", says Harriett Paul, Director FAMU's Office of International Agriculture and Center for International Agricultural Trade Development Research and Training.  She is also the Principal Investigator (PI) of the Center of Excellence in Global Food Security and Defense (CEGFSD) Global Education Pilot Project at FAMU, "Strengthening the Infrastructure for Global Education at 1890 Universities through Teaching Collaboration & Virtual Engagement".  
In June 2022, four faculty members from FAMU's Consortium, including Ms. Harriett Paul, Dr. Lucy Ngatia, and Dr. Mehboob Sheikh – all from FAMU, and Dr. Caleb Nindo from UMES, made a two-week site visit to Kenya to engage with local partners and collaborators focused on two of the CEGFSD's broad goals; namely (1) strengthening agricultural development in developing countries (Broad Goal #1), and addressing new and emerging animal and plant pests and diseases (Broad Goal #2).
The FAMU Team met with EU's administrative leadership including Vice Chancellor, Professor Isaac O. Kibwage; Deputy Vice Chancellor Research and Extension, Professor Bockline Omedo Bebe; Director Research and Extension, Professor Nancy Mungai; the EU-FAMU Partnership Leader, Professor Joshua Ogendo, CESAAM's Director, Professor George Owuor, and department heads from all of the collaborating programs.
During this visit, Vice Chancellor Kibwage reiterated his strong support for the FAMU – EU partnership and the goals and objectives of the CEGFSD projects. A special request for additional support in the area of biotechnology was extended to FAMU. FAMU's Team member, Dr. Mehboob Sheikh, Professor of Plant Biotechnology (Research & Engagement), is working collaboratively on the expanded agenda with EU's Biotechnology research group led by Dr. Richard Mulwa, Professor Biotechnology and Deputy Vice Chancellor Administration, Planning and Development. This new initiative supports the request by the Vice Chancellor to assist EU with establishing the new Biotechnology Institute. The new Institute will apply cutting-edge biotechnologies to address the pressing needs of the country and mitigate pest and disease problems, improve product quality, value addition, and agri-nutraceutical production to increase producer income and develop new products for enhancing the agricultural enterprise.
A one-day seminar with the FAMU-UMES Team members presenting was held on June 8, 2022 at the EU Agricultural Research Center hosted by CESAAM's Director, Dr. George Owuor, Associate Professor of Agribusiness.  The FAMU-UMES Team provided four (4) in-person and one virtual (by Dr. Dev) presentations. The YouTube link below provides access to a brief video clip of the one-day seminar with short highlights from each presenter's talk:  https://www.youtube.com/watch?v=7vKeyvPaEqY&t=55s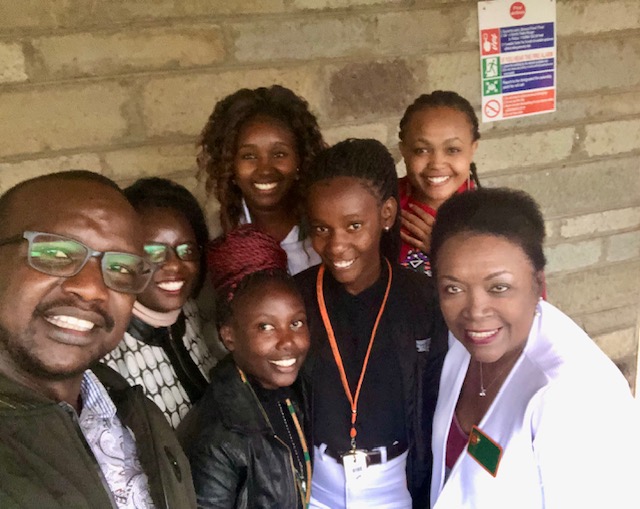 Fifty scientists, professionals, administrators, undergraduate and graduate students, and others participated in the seminar. From the biotechnology view point, "the training enhanced stakeholder understanding of factors contributing to aflatoxin contamination of crops, specifically corn and peanut, the impact of environmental, cultural and management practices on fungal entry, plant contribution to fungal nutrition and change in its metabolism towards aflatoxin biosynthetic pathway. In addition, the participants were also made aware of the deficient harvesting conditions, processing and post-harvest storage practices of products that aid in fungal multiplication and aflatoxin contamination", according to Dr. Sheikh.
Dr. Ngatia met with faculty and graduate students who are interested in collaborating around her presentation topic.  Dr. Nindo engaged with food science, food safety, and bio systems engineering faculty and is collaborating on the development of a new joint food safety proposal. Ms. Paul had a mix of ten undergraduate and graduate students who are interested in the international agriculture service learning engagement with US and EU faculty and student collaboration at the community level in Kenya.  "I have met with a very excited group of EU students from International Agriculture, Agronomy, Biotechnology, Food Science, and Agribusiness.  I will be working with Dr. Dev, Dr. Nindo, Dr. Ngatia, and others to provide an orientation for the project's Student Panel this fall, and initiate the new academic year's cohort in our project activities — culminating next summer 2023 with our in-person site visit to Kenya for the international service learning experience", says Ms. Paul.