On April 11, 2022, Alcorn State University signed a Memorandum of Understanding (MOU) with the U.S. Agency for International Development (USAID). The new MOU will enhance students, faculty, and staff international engagement. It will allow the university's stakeholders, especially students, to contribute to sustainable social and economic development with particular emphasis on agriculture, climate change, and science and technology research. Through this partnership, Alcorn students will be invited to explore international careers in public service through internships, fellowships, and other career opportunities.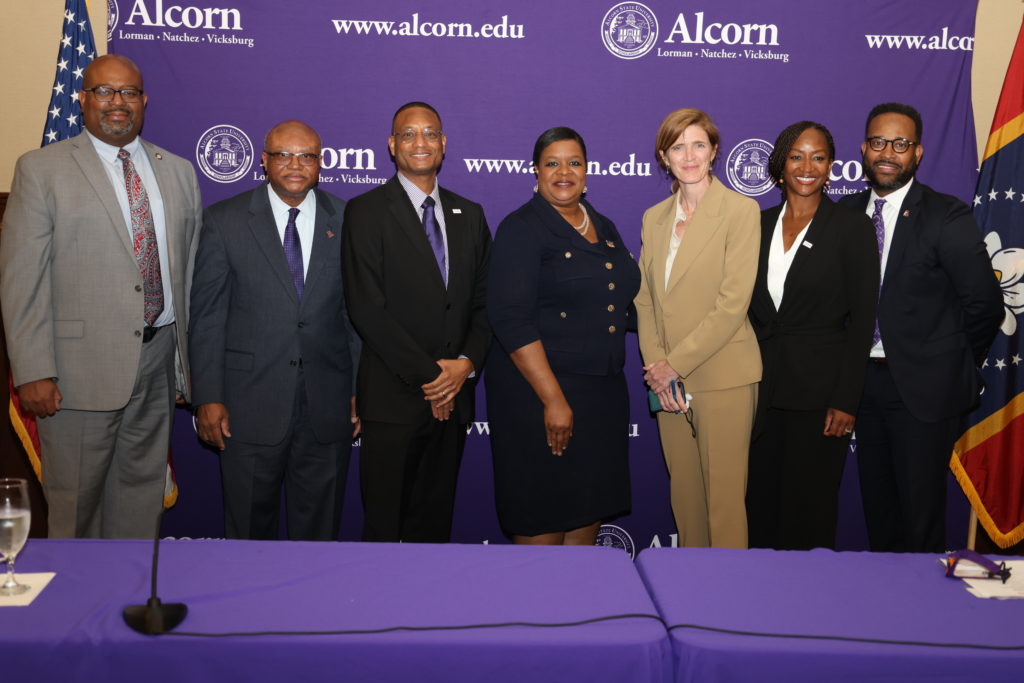 In the initial efforts to implement the MOU, Alcorn State University plans a study tour to Barbados for Agriculture students. Initially scheduled for March 20-26, 2022, the tour was postponed to November 2022 (fall break) due to level 4 COVID-19 status in Barbados. The study tour emphasizes the work of the Caribbean Institute of Meteorology and Hydrology (CIMH), climate change, international internship opportunities, tropical agriculture, research, and USAID development programs in the Eastern and Southern Caribbean Region.
In addition, visiting USAID staff conducted a one-day workshop on April 12, 2022 on the Model USAID at Alcorn State University. Undergraduate and graduate students and selected faculty and staff attended the workshop. The Model USAID is an outreach and educational simulation replicating how USAID works. It is an experiential learning workshop that allows the participants to learn about Foreign Assistance and International Development (through simulated decision-making and implementation). The workshop taught the participants about the Mission and goals of the agency and its seminal global role (on behalf of the people of the United States) in ending extreme poverty while promoting the development of resilient, democratic societies. It is worth noting that the students who completed the workshop satisfactorily received a Certificate of Completion signed by the Training Coordinator.
This story was submitted by Dr. Dovi Alipoe, Principal Investigator for the CEIED project entitled "Strengthening the Certificate of Global Perspectives."